August 19th:
Wilson took me to Coal Harbour today and it was so pretty! It's such a pleasant atmosphere under a canopy of trees, on a bench, on a warm day, watching lovely people go by. It's wonderrrful. & You know what's also wonderful? $2 Costco ice cream.
Night crept in and we all hung out at Jonathan's house again. Night of rockband, taboo, timmy's runs,and mcdick's runs. I love the feeling of night drives with friends. Wilson also let me borrow his 50mm for a few days and my gosh. That thing is the holy grail of low light lenses. SO BEAUTIFUL. I wished it could autofocus on my D40 because manual focusing with it is a bitch, especially at f/1.8. If I were taking pictures that night with my 18-55, I wouldn't have been able to shoot anything without popping my flash.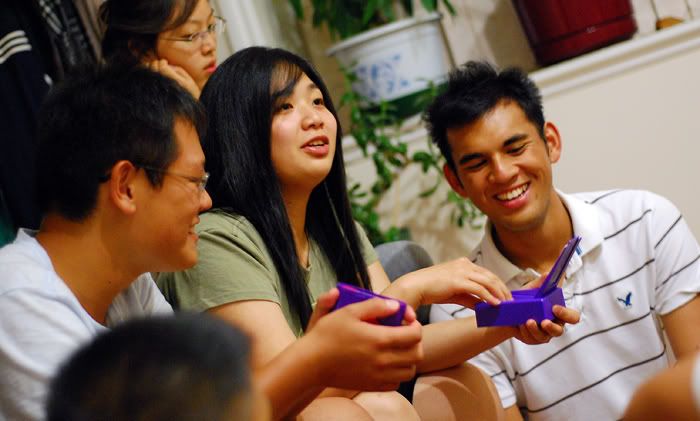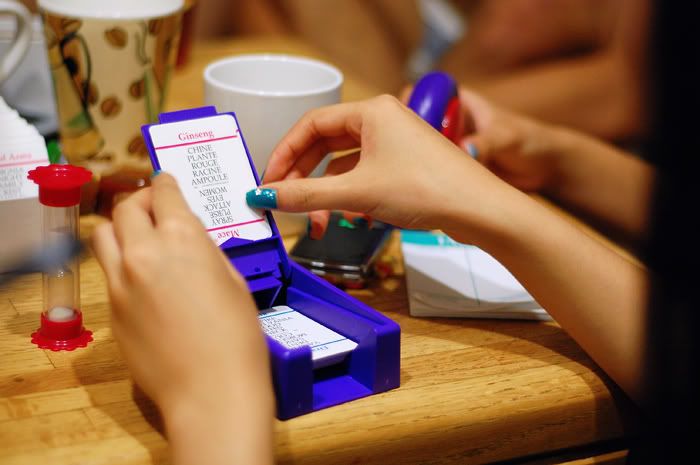 I don't like playing Taboo because I can't think fast enough (although I do have a habit of calling out random & sometimes correct guesses when I'm not even playing and ruining the game for everyone hahaha) but Rockband is the greatest thing evar. Thanks for the chill nights!