August 28th:
Wilson & I went to Lynn Canyon Park! It was really nice there! We went to the suspension bridge, of course, and found the 30-Foot Pool where we saw these crazies jumping off the rocks into the water. I'm just taking a blind stab at this but I'm guessing it was, oh, I don't know, 30 feet up with plenty of boulders to smash your head on along the way. They were so interesting, we watched what crazy things they would do next for a while. Lynn Canyon was wonderful just to be surrounded by nature and not have to think about anything outside of it!
Later in the day, I went to Raymond's BBQ which he planned & paid for all by himself. My gosh, thank you!! We did all the obligatory BBQ activities and later in the night, we jammed & danced around in the dark to Eric's music while the others played cops & robbers around the neighbourhood! I even asked Eric to teach me popping but he wasn't very helpful. I can't imagine ever being able to do that stuff naturally. My body just definitely doesn't move that way. When it started raining, we moved everything indoors and discovered hamster Tofu! Tofu got tired of playing so Desiree tried to teach me how to play the guitar and Megan taught me how to play Chopsticks on the piano! Sadly, I'm not very musically inclined. Thanks for the efforts.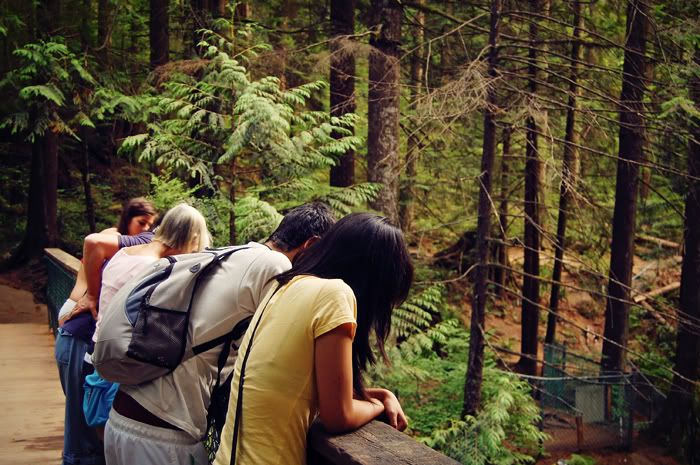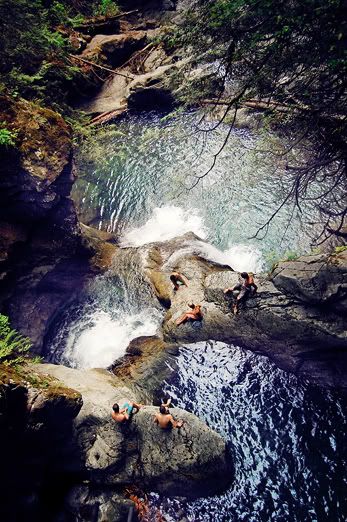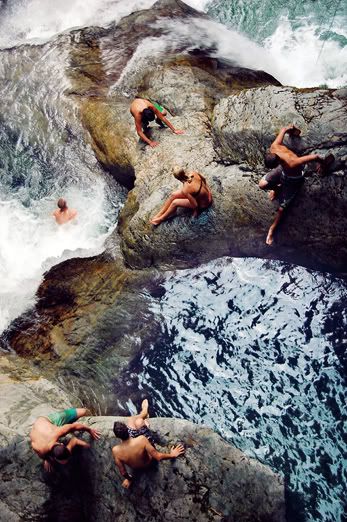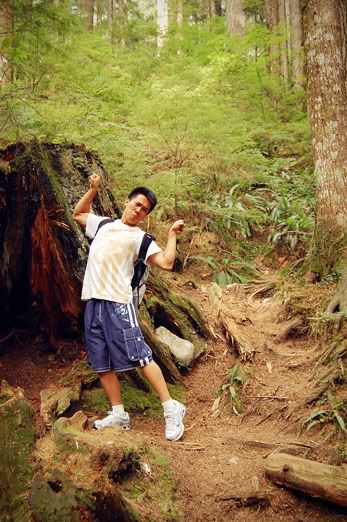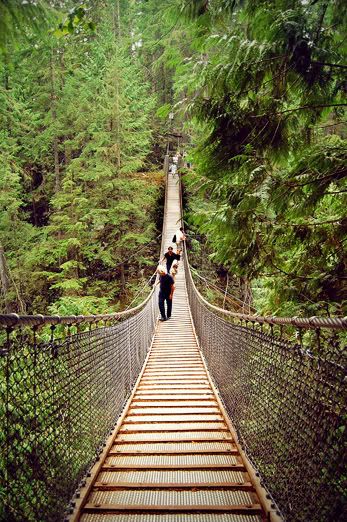 This tough guy on the left here wasn't so tough when it came to crossing that suspension bridge. I think that might even be an understatement.
I now have to bombard you a lot of photos of our cute hamster friend, Tofu, Raymond's hamster!! The cutie was super speedy - Emily & I had to form a barricade with our legs around the area Tofu was running around in. Despite our efforts, he would still try to climb over our legs or squirm through any gap he found! I also had my first encounter with massive hamster balls. No kidding. Tofu's a big guy.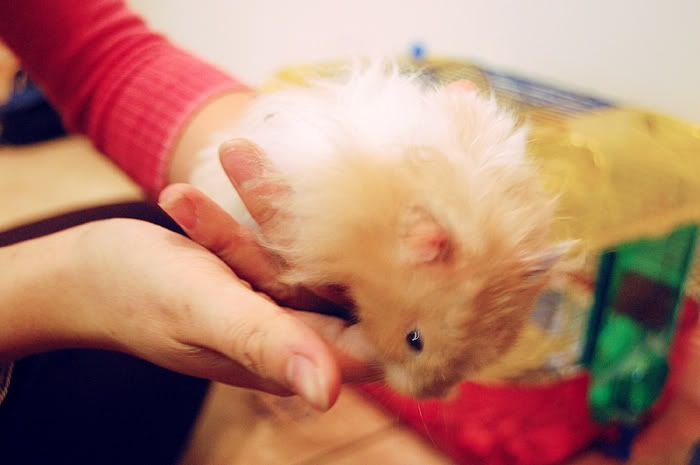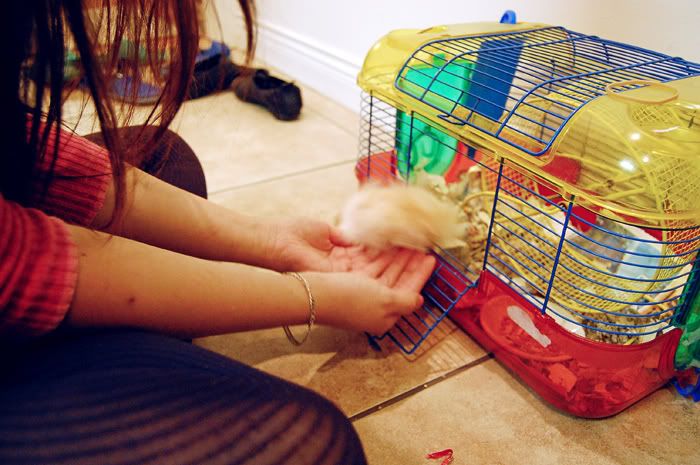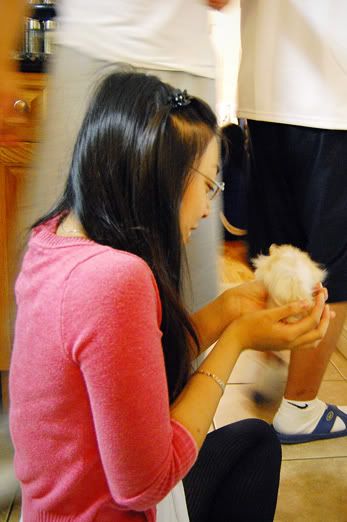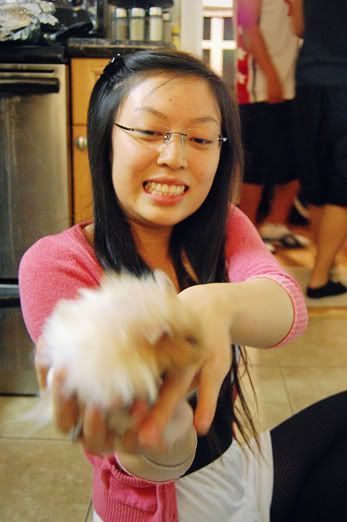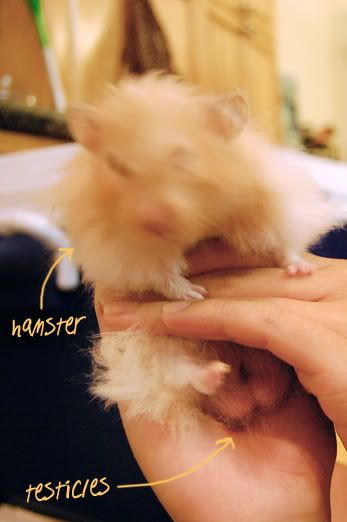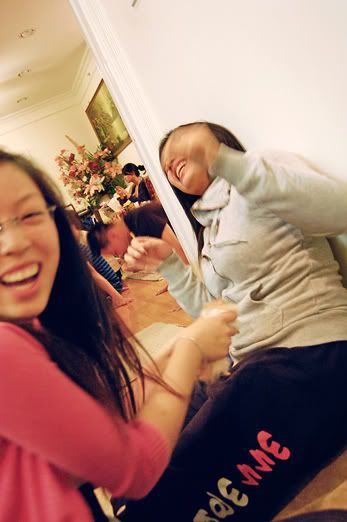 Desiree's reaction to being in close proximity with leedle hammie was also completely unexpected and incredibly amusing. Haha! Come on, kung fu girl!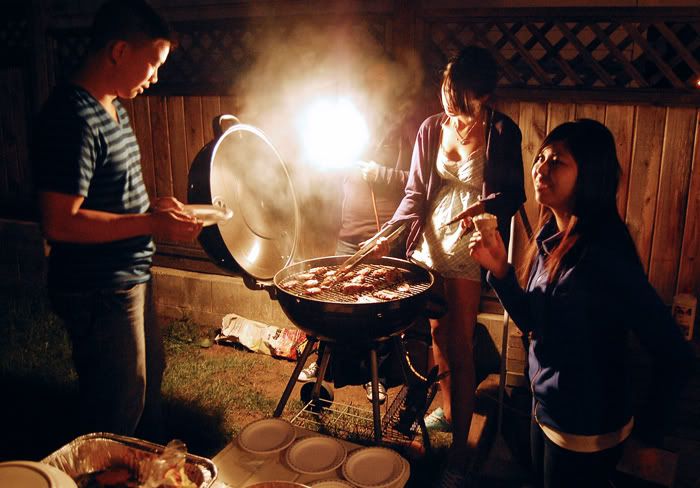 S'mores!