On the 19th, Wilson, Sam, Jeff, and I went to Livecity Yaletown but quickly learned that the line up would be over 40 minutes to get in because there was a concert going on so we went to Livecity Downtown instead. After a pretty long wait, we got in but there was pretty much nothing to do inside. We started lining up to take pictures with Quatchi & Miga but midway into the line up, they left because they were off work or something. I was so disappointed! So we got out of there and the only other thing worth looking at in there was Manitoba house but even that wasn't very interesting.
So then we went to Waterfront to see the cauldron again because they changed the fence so that there was a slot for pictures. About a day after this, we learned that they had changed the fencing yet again to plexiglass. Which I suppose would be better for touristy shots and for aethestics but not great for photos of the flame itself (reflections!). So it was a good thing we went to see it again before they changed it.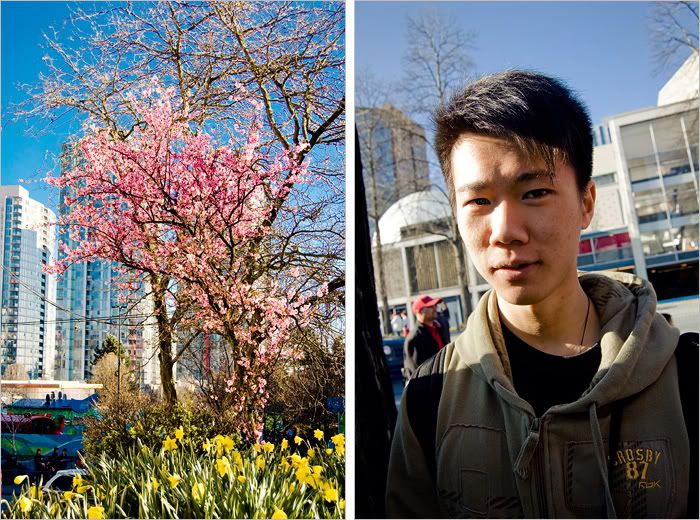 There are cherry blossoms in Vancouver already! It's only February! It's kind of ridiculous. Not that I'm complaining, of course!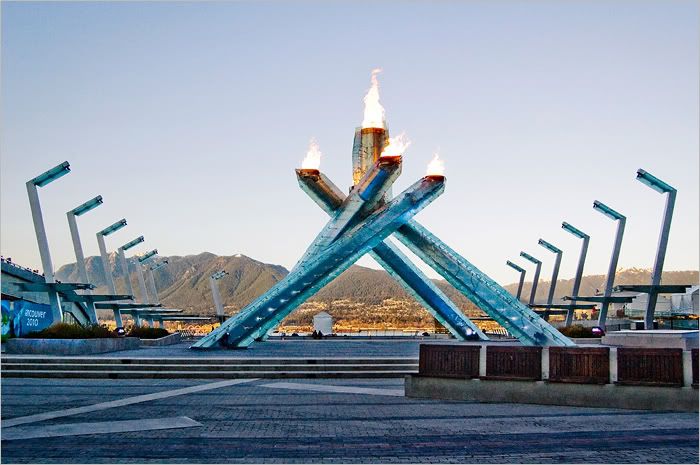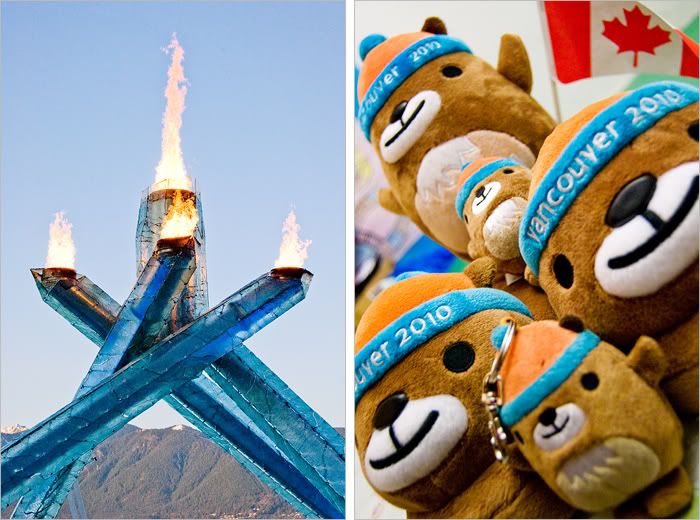 On the right is my brother's Mukmuk collection. I've got a bit of a Quatchi indulgence myself. So cute!