Wilby & I celebrated our one year anniversary on Tuesday! It was the second day of our recently godawfully hot days so first we had a mini fruit picnic in the big field at Renfrew. It was in that field where he first told me he liked me so of course we had to go back there! It was so hot and sunny but sooo nice to just lay there on a makeshift bedsheet picnic blanket in a big, quiet field on such a nice day. I gotta do that again, for sure, several times this summer!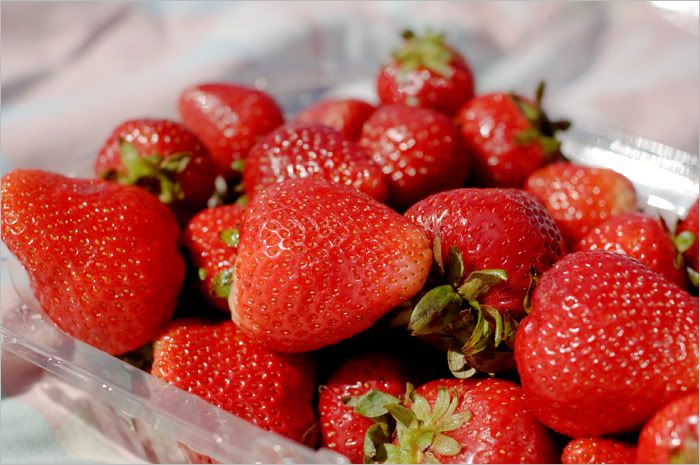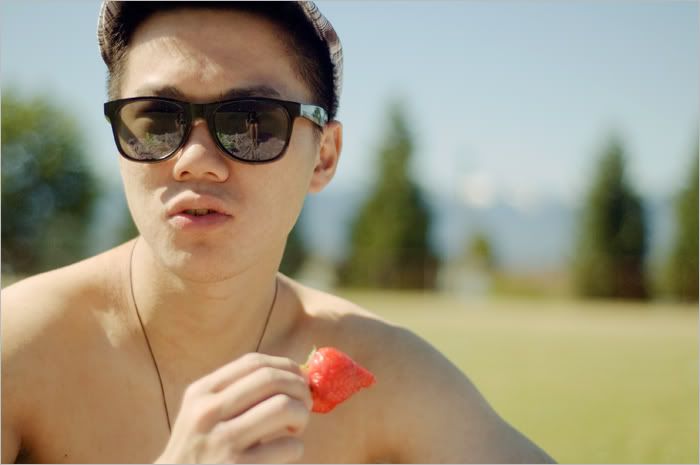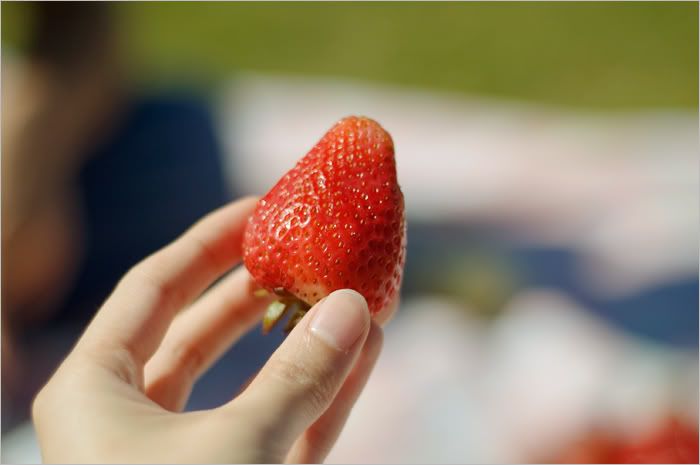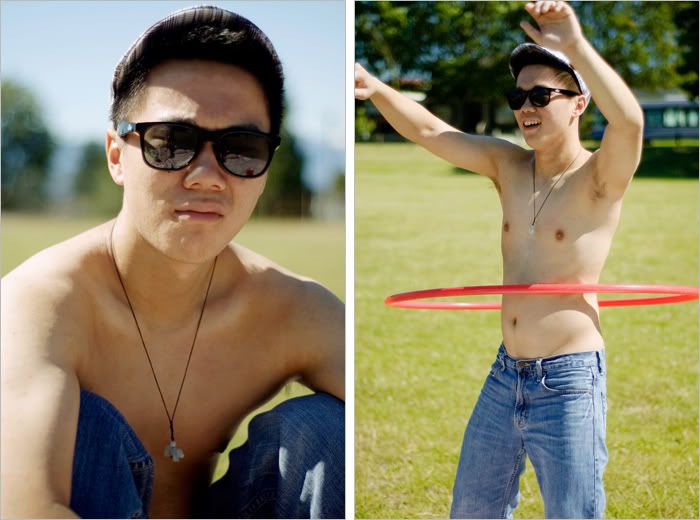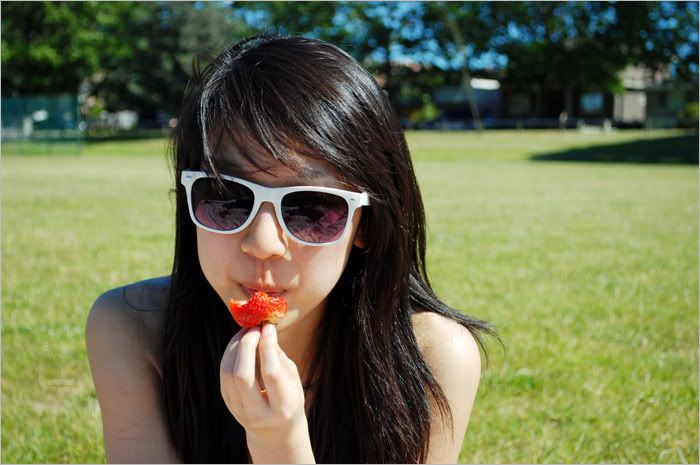 Afterwards, we walked around Coal Harbour before our dinner at The Keg. I know, I know.. you're thinking The Keg is a steakhouse, what the hell is a vegetarian doing there! WELL, I thought the same thing. One look at that menu and I was kind of devastated that there were only 3 things in the appetizers that I could eat and the 3 salads that were meant to be sides/starters. The rest of the menu was meat. I thought it would be so embarassing if I ordered only an appetizer and a salad for dinner, totaling only about $13, whereas the meaty entrees were more in the range of $25-30. I settled for the grilled flatbread and spinach salad and when I ordered, our server wasn't even the tiniest bit surprised or condescending at what I just ordered! She was super friendly and later I realized that they still probably have at least several people a week who don't order the entrees, right?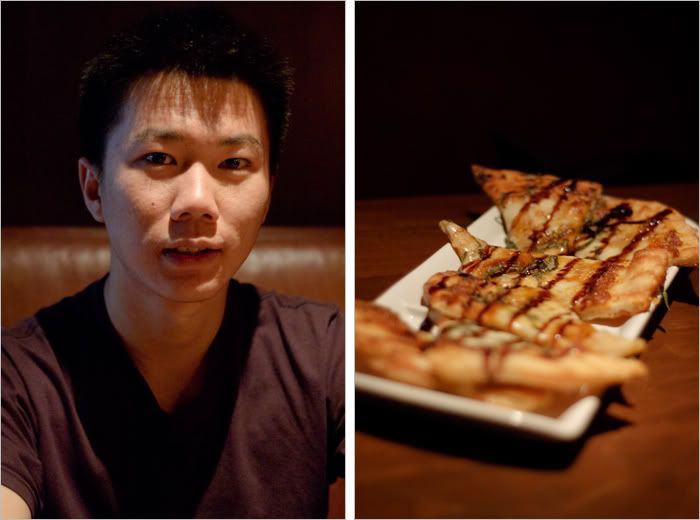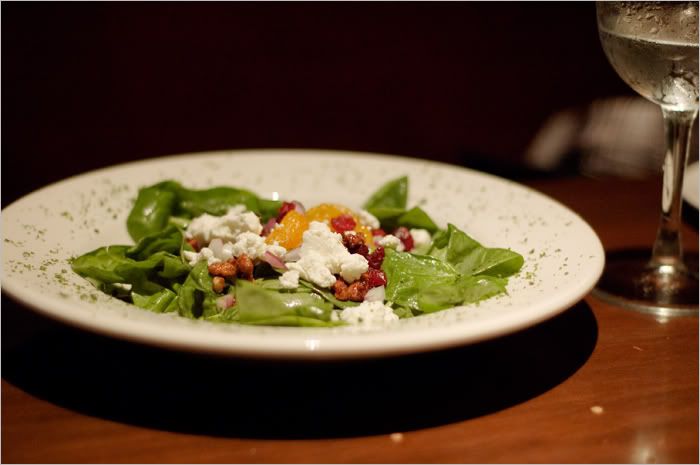 Okay, now this next thing.. was so incredible it deserves two pictures from different angles. For dessert, I had the Billy Miner pie and holy crap, it was THE most amazing dessert I've ever had in my life.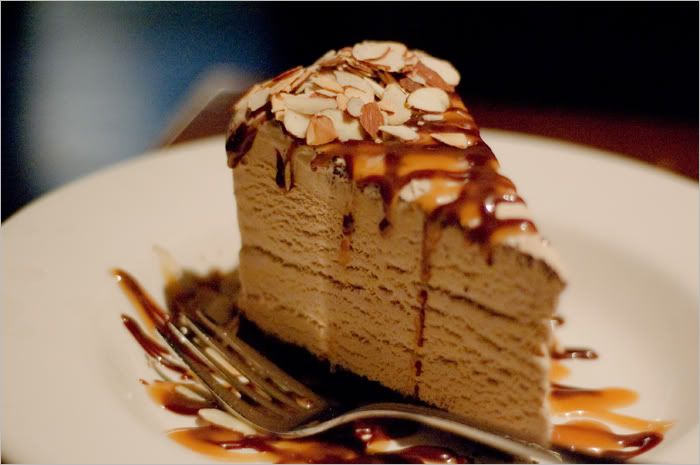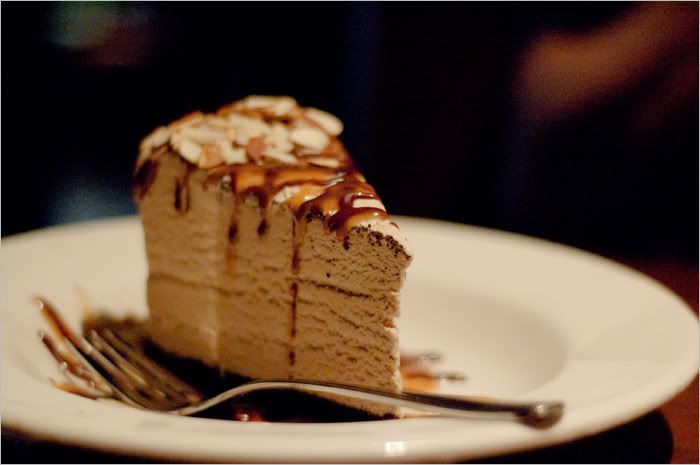 It was mocha ice cream on a chocolate crust with fudge & caramel sauce and topped with almonds and a whole load of AMAZING ORGASM IN YOUR MOUTH SWEETNESS. Oh my god. This was definitely the equivalent of Wilson's blueberry pie from Raw Canvas, although in my opinion, this was better! I would go back just for this. If you ever go to The Keg, GET THIS. You NEED it in your life. And if you do, I really hope it was as good for you as it was for me otherwise I just set you up for a huge disappointment haha.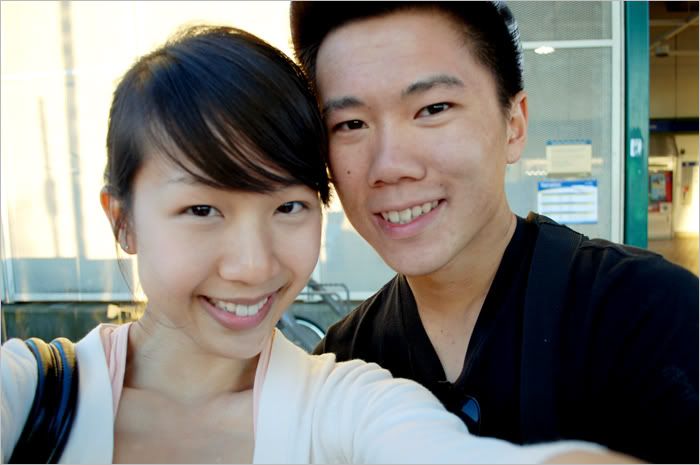 Happy one year, poopie! ♥