LAST WEEKTuesday & Thursday
Played volleyball at Windermere with the guys on Tuesday, the day I went home from Ray's at 5am. Came home with bruised arms & went again on Thursday. This time I just refereed. We also played football until it got too dark to see where the football was. And also when we were already half devoured by mosquitoes. They were FEASTING on us, I tell you! I had to keep jumping and running around to keep them off me. I still scored two mosquito bites that night though. I'm loving these chill sports sessions in beautiful weather & awesome people.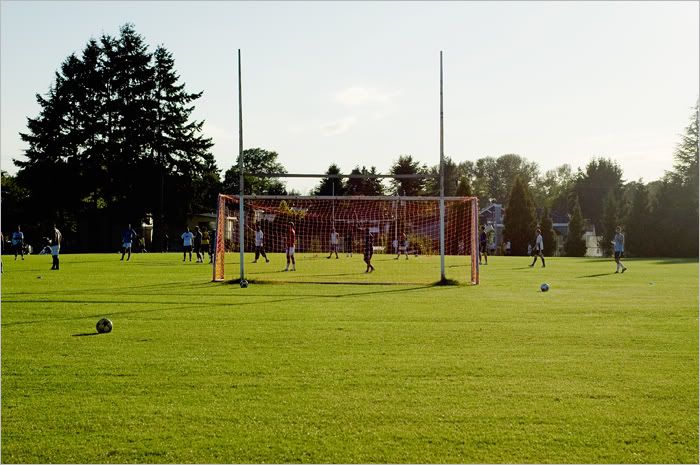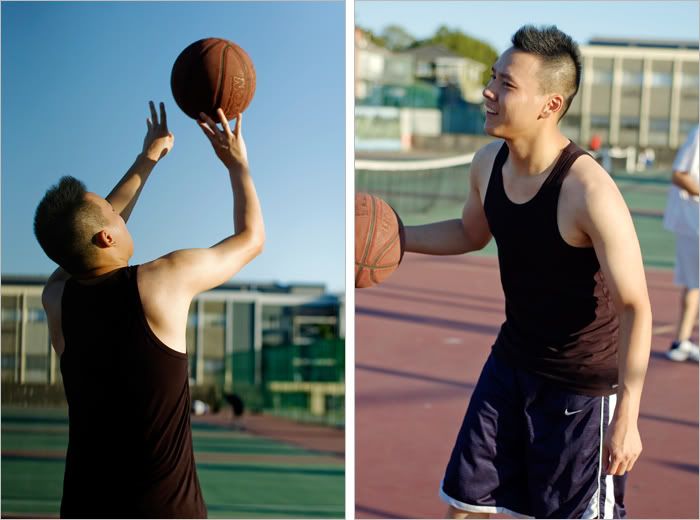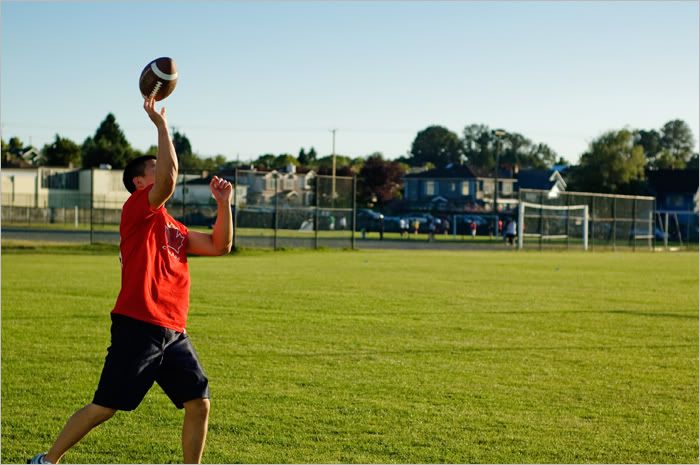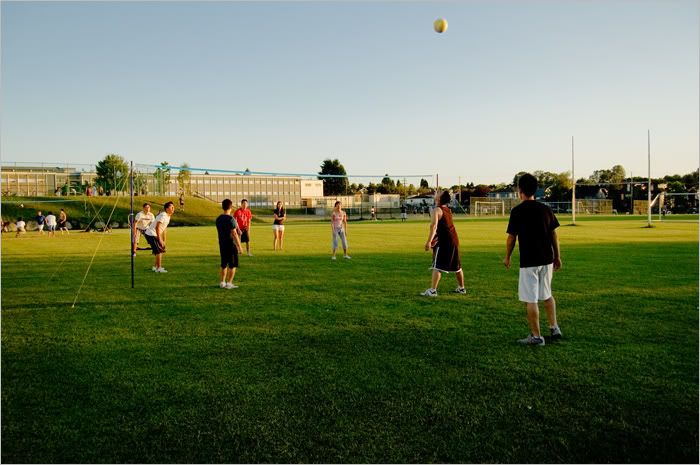 Three of Raymond's friends from UBC came out to play with us and it turns out I went to preschool with them at SFX! They only remembered me because of my uncommon name and I only remembered that there was a Calvin in my class. We would have had no idea otherwise!
Friday
Went to the beach with some girls and tanned for a bit while reading a Martha Stewart magazine but that didn't last long because the sun makes me so drowsy. Everyone else was trying to finish the crossword in the 24 newspaper.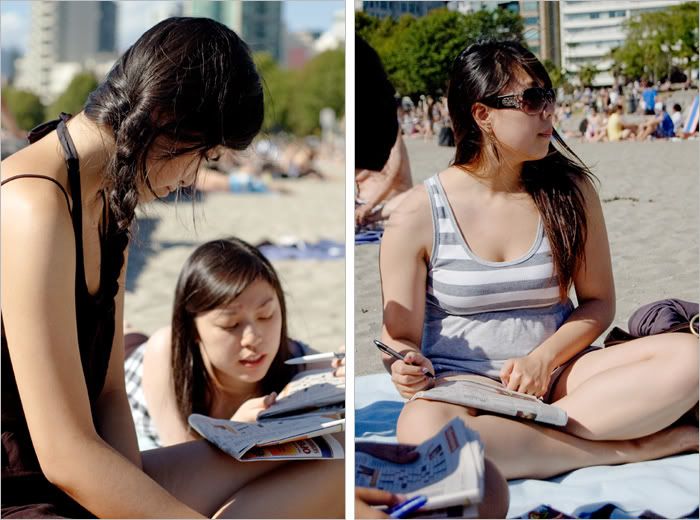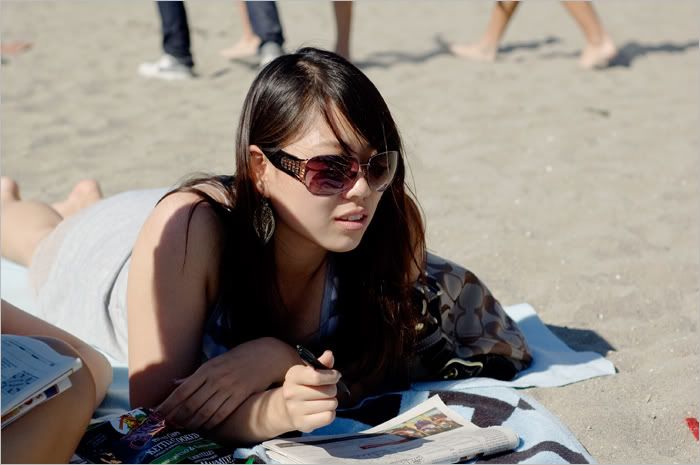 Afterwards, we tried looking for somewhere to eat but failed at that so we settled for Red Robins.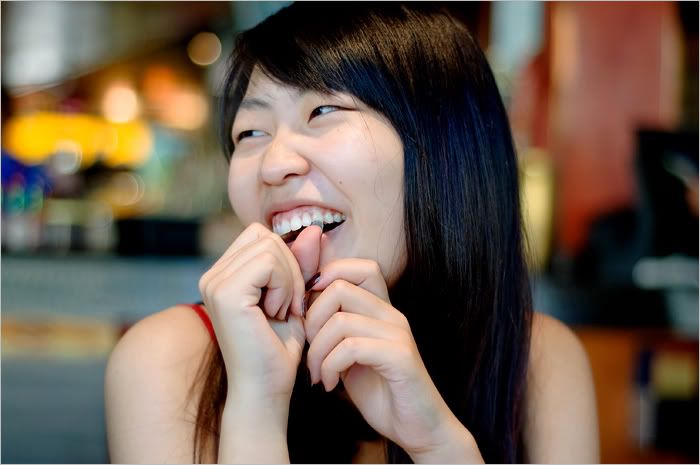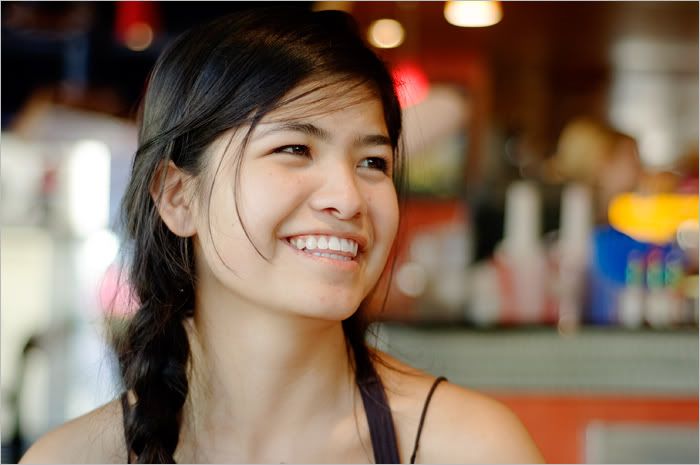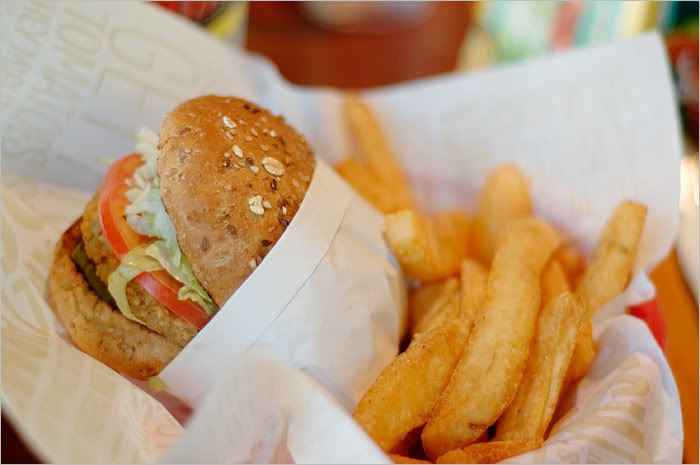 I got a veggie burger that was pretty good but nothing exciting.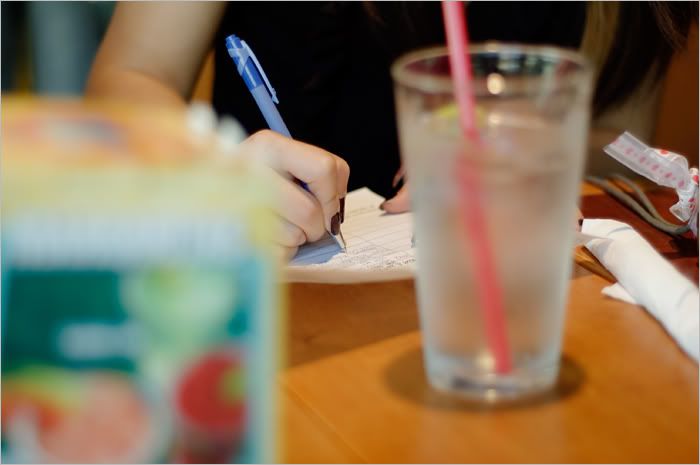 We signed Isa's petition against the closure of Bruce elementary.
Amy took this one!
Sunday
Wilson & I biked 9.7km today! We biked from Jericho Beach, through Locarno, and to the very end of Spanish Banks where the bike trail actually ended. The folk music festival was happening at Jericho and so biking through there involved A LOT of weaving through people. I almost ran into a little boy. But there was really laid back music playing throughout the beach and so many bohemiam-looking vendors. I wanted to stay and just look around the festival! The ride along the coast was awesome. There was fantastic, hot weather, great music, great view, and tons of other bikers. This was my first "long" ride since I learned how to bike. Yep, since a few months ago, I couldn't ride a bike! I felt so accomplished by the end of the day!