Can't remember when I ate this. But anyway. That's not the point of this post. The point of this post is about banana bread. I had this fantastic idea to make some cocoa-banana bread. SO, Wilson & I did.
Now, I have this obsessive thing I do where I like to substitute ingredients in a recipe for more healthful alternatives. Mostly it's just typical substitutions like flaxseed meal + water for eggs or honey for sugar. What I don't realize is that my substitutions more often than not don't make sense or work in the recipe. They make things drier, wetter, thicker, take longer to bake, and sometimes taste like cardboard.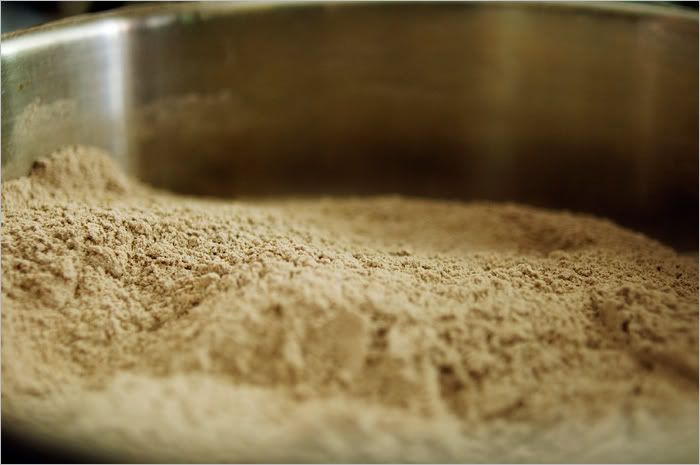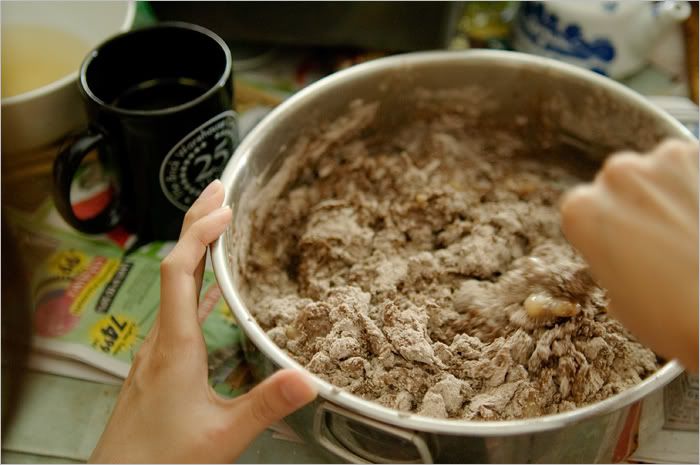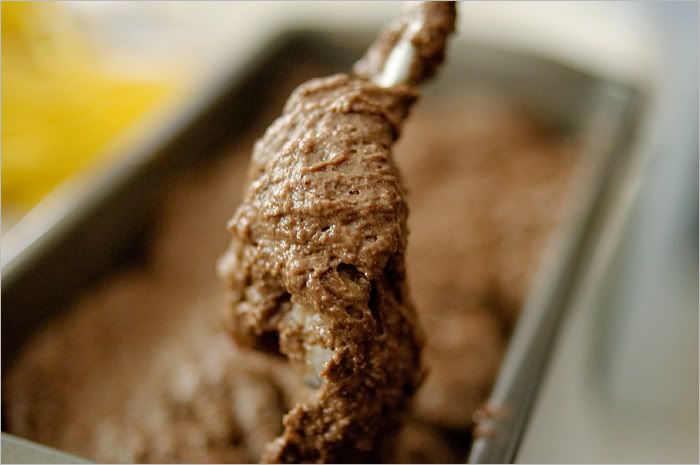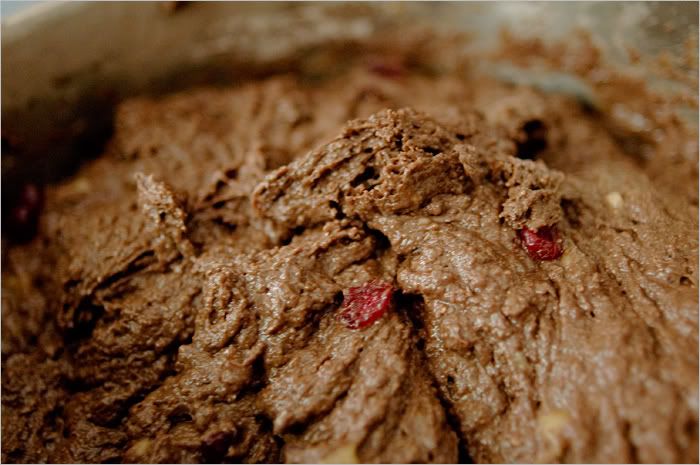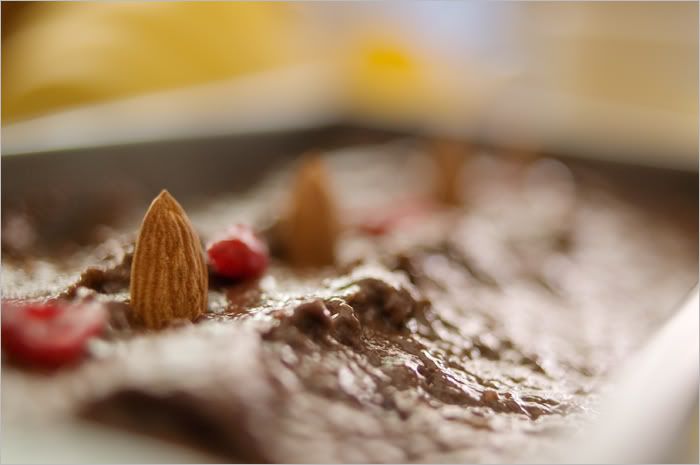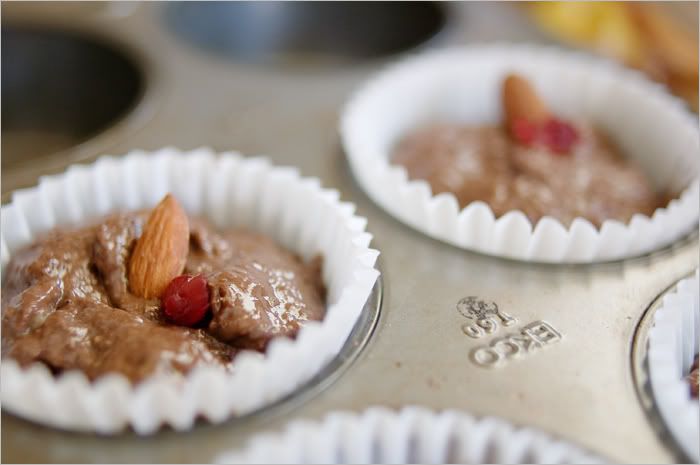 Looks pretty good, right? Don't be fooled! It was a massive fail on my part because I kept insisting that it hadn't finished baking so we left the banana bread in the oven for longer.. and longer.... and longer.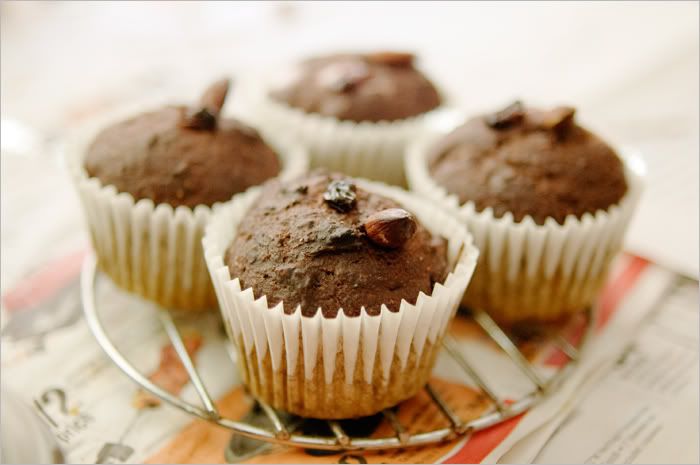 Until it was a rock solid mass of terrible. The muffins were goners because they were seriously like little boulders. You could knock someone out with them. The loaf was a bit (only a bit) better because the center hadn't completely overbaked yet so some of it was salvageable. I put them in an airtight container afterwards and the water vapor made it a lot softer and more edible. Despite all this, I still thought they were pretty good or at least had potential had I not overbaked it. But I'm not sure if I'm just thinking that to make myself feel better because Wilson still claimed they were awful.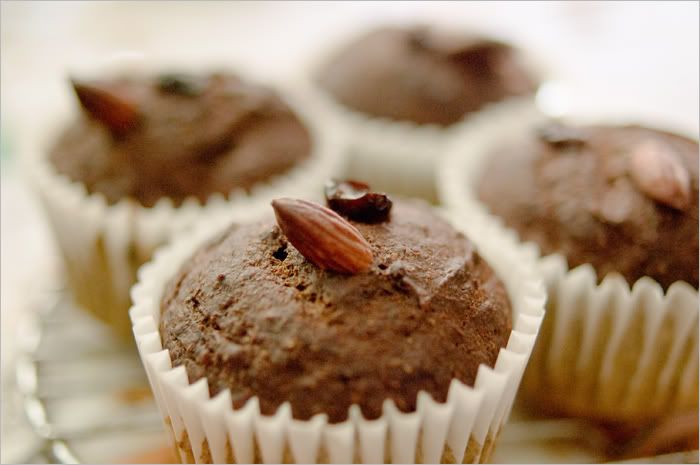 C'est la vie.. Maybe baking is just not my forte.
We also played with Wilson's new close up filters for all these photos. They're pretty awesome. It's like a poor man's macro lens! You like? I like.