Two days ago,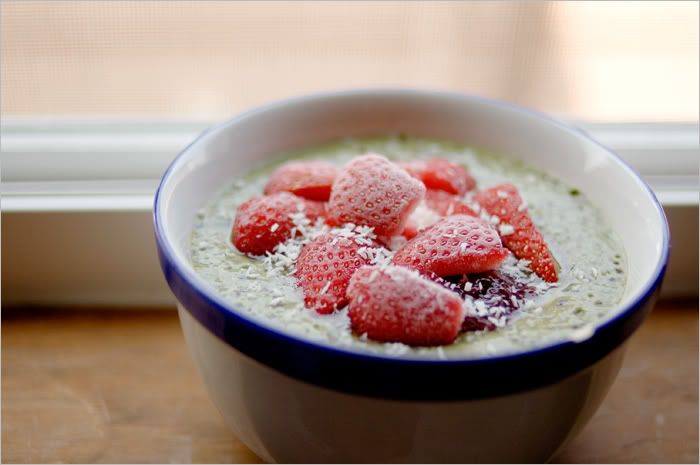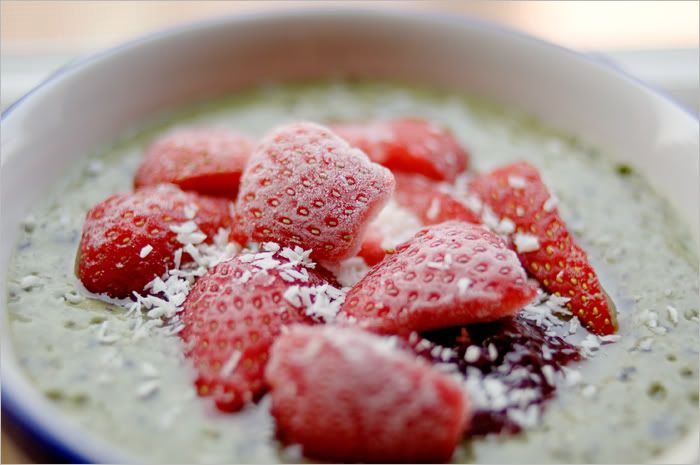 Green Monster enjoyed with carrot zucchini cake with a lot of almond butter.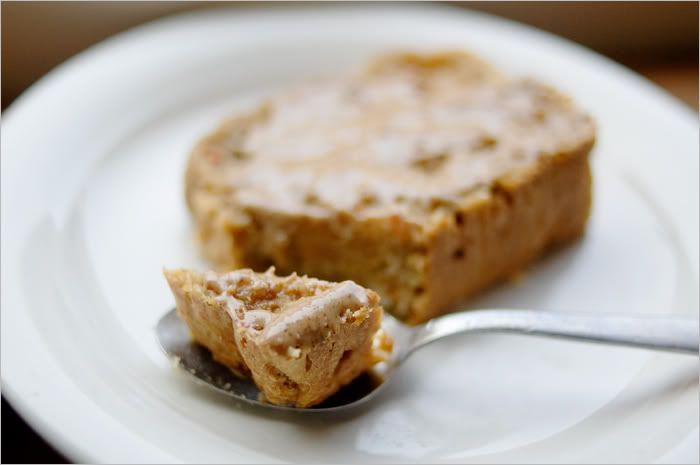 Then I went to Wilby's house to make lunch together. He had this awesome idea of finding a dish from
Cactus Club Cafe
's online menu and using the description of it to recreate it ourselves! We recreated their Raincoast Greens salad. This is their description of it:
"raincoast greens - grilled chicken, avocado, tomato, feta, egg, pecans, seasonal berries, lemon-thyme vinaigrette"
. We replaced the chicken with potato croquettes and sort of improvised the dressing.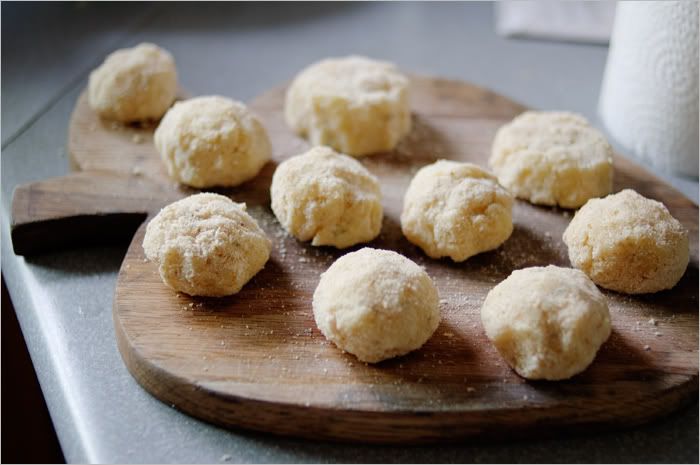 My tater croquettes before they went in the pan. We had a competition to see who made the better croquettes. I think I won. :)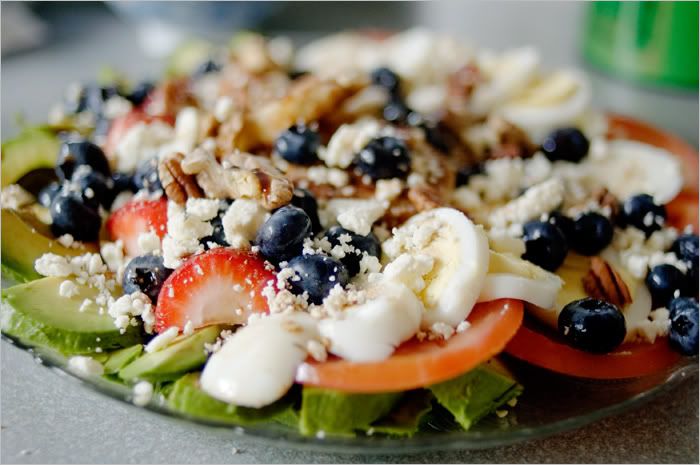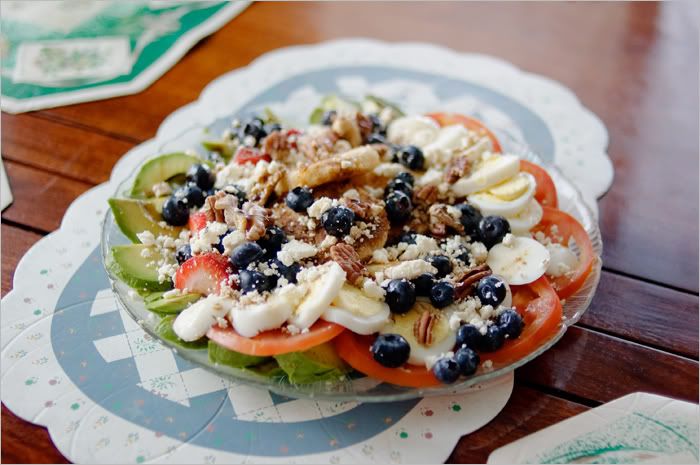 It turned out deeeelicious! I wish I could say I had that whole dish to my myself! I really want to do this again sometime. There's a plethora of food inspiration in restaurant menus for people like me lacking in meal creativity as of late!