Friday, Wilby & I biked about 9km there & back to New Brighton Park. Those hills were a pain but it buuuurned so good. For dinner, we went to try this restaurant called The New Bohemiam, as per suggestion of
Amy
. It was wonderful! This is another restaurant to add to my tried & true restaurants list.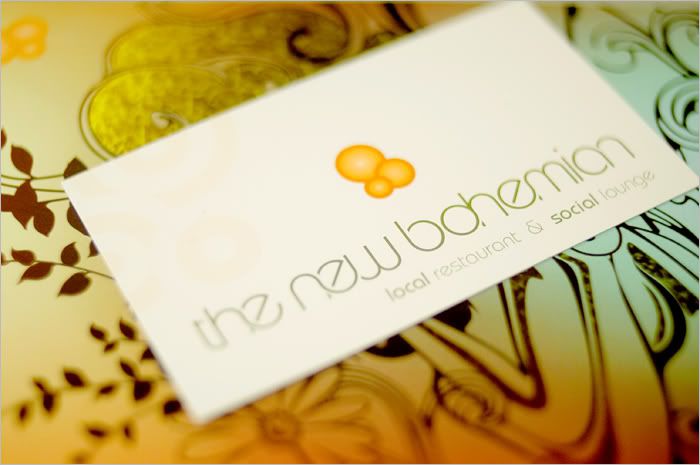 I love their menu. It's not a vegetarian or vegan restaurant but they had a generous selection of veg-friendly dishes.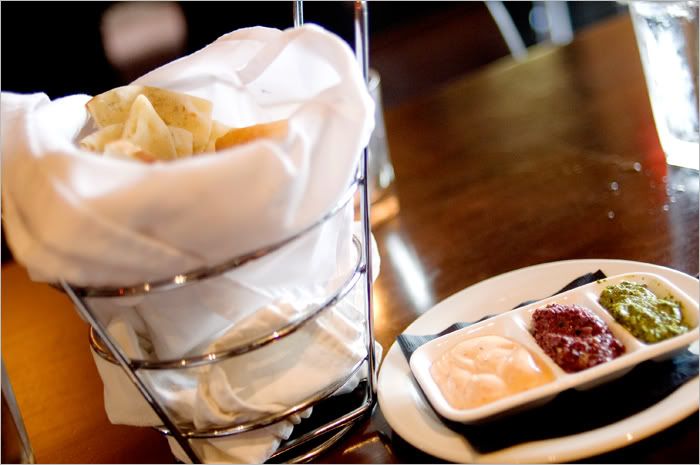 To start, we had their breads & spreads. Warm flatbreads & foccacia with this spicy spread that I forgot the name of, this spread with olives, and pesto. I'm not a fan of olives at all but I think that one was my favourite out of the three.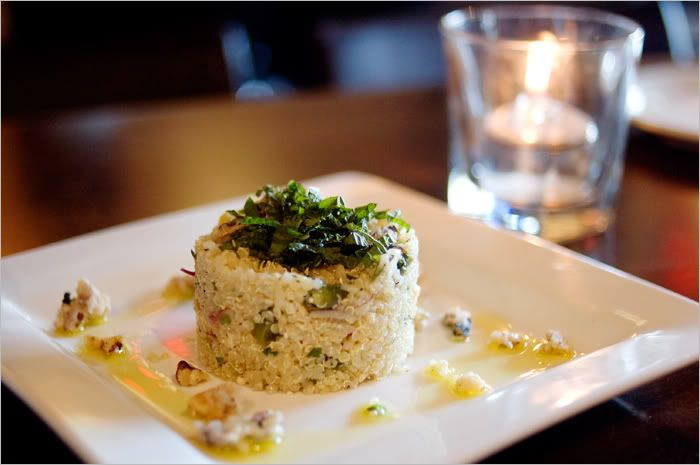 Then I had the quinoa salad! I've seriously never seen quinoa on a menu anywhere so of course I had to order that to compare it with the quinoa I make at home. I forget what was in it exactly but I know there was goat cheese, some kind of yellow fruit, olive oil, onions, green beans, and crunchy-yum walnuts.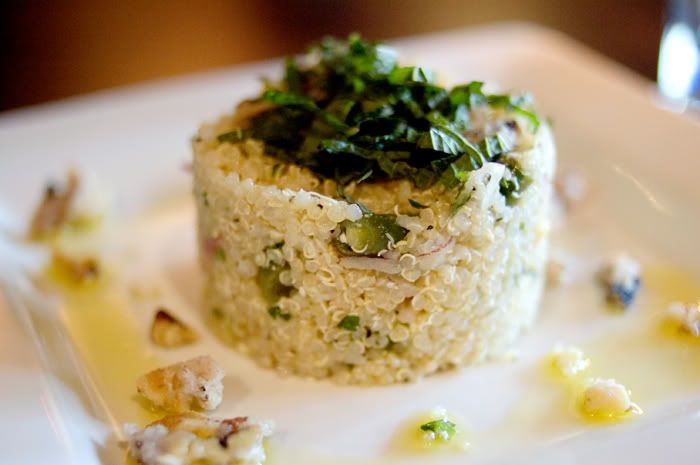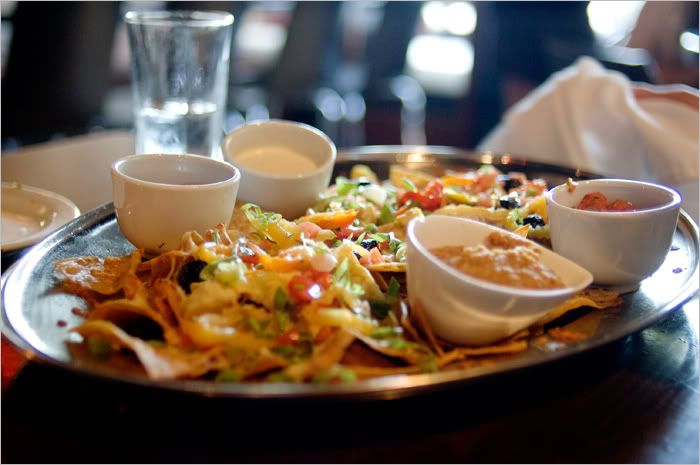 Wilby had their nachos. It was like a party on a platter! He couldn't even finish it all.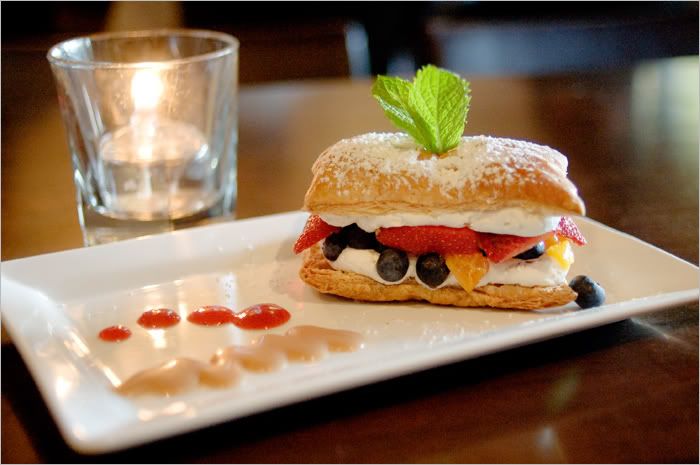 And then dessert! That's the most important part, right? We like to look at the dessert menu first the moment we sit down before we even decide what we're going to have for dinner. I had the summer berry napoleon. And Wilby had a triple chocolate amazing cake thing. It was a chocolate-coma on a plate. Sooo, soo good.