Last week, Wilby & I biked the Stanley Park seawall. I'm loving these long-ish bike rides. I feel so accomplished afterwards! We made lots of little photo stops to take pictures that I'm going to dump below.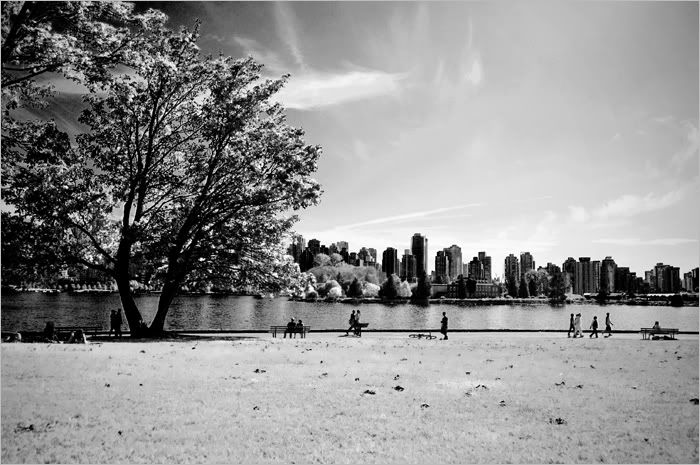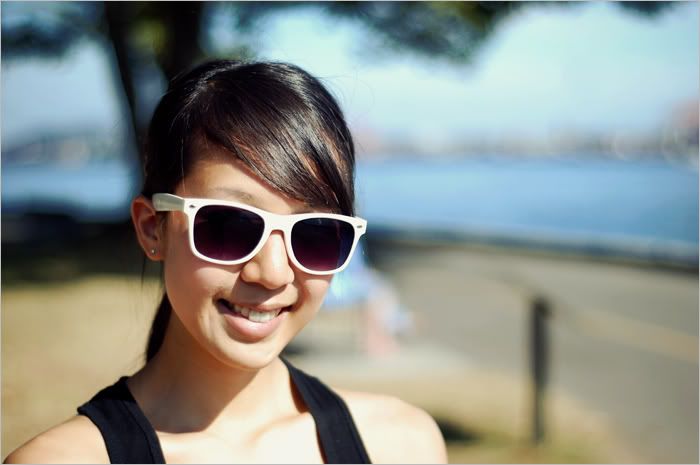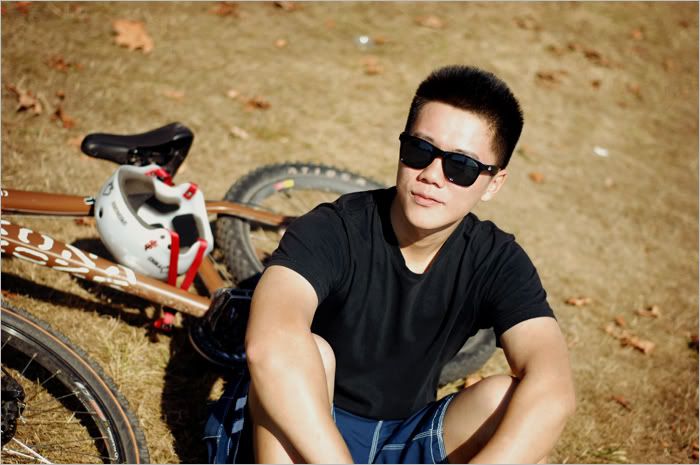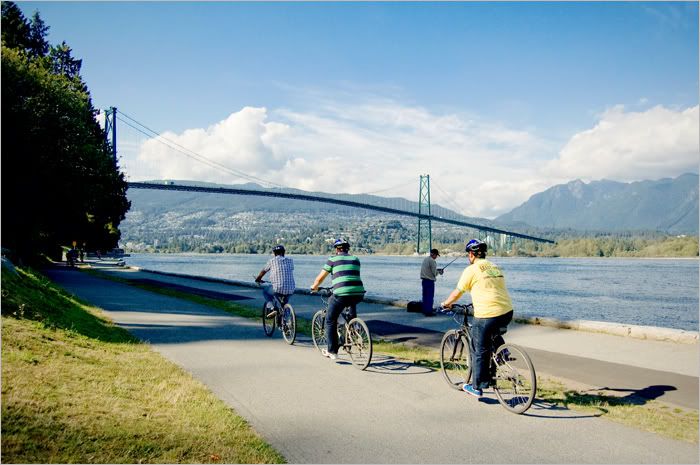 There were A LOT of other bikers/rollerbladers/walkers/runners out too because it was such a gorgeous day.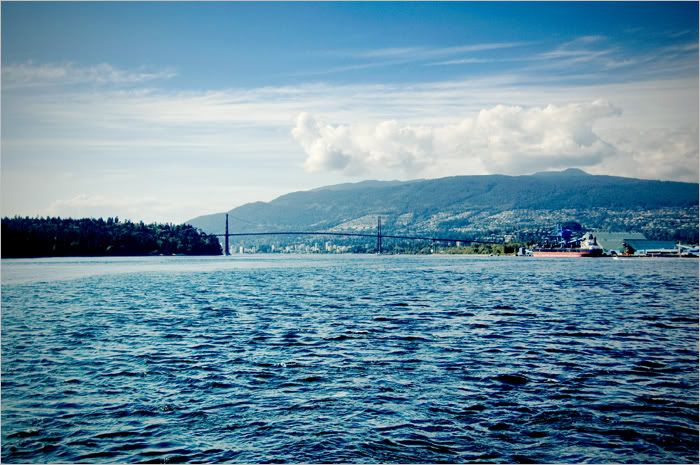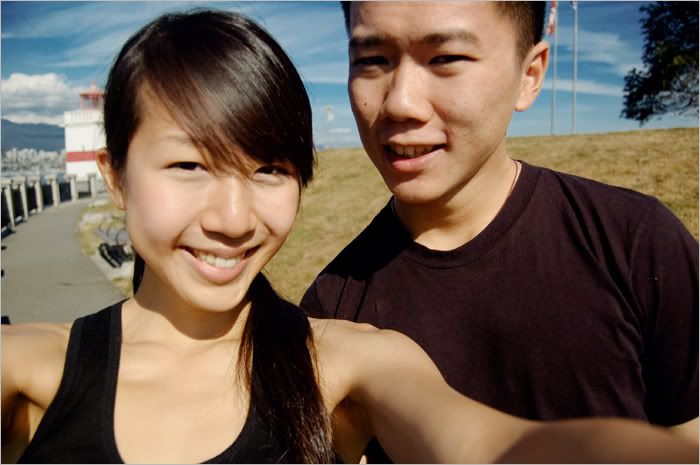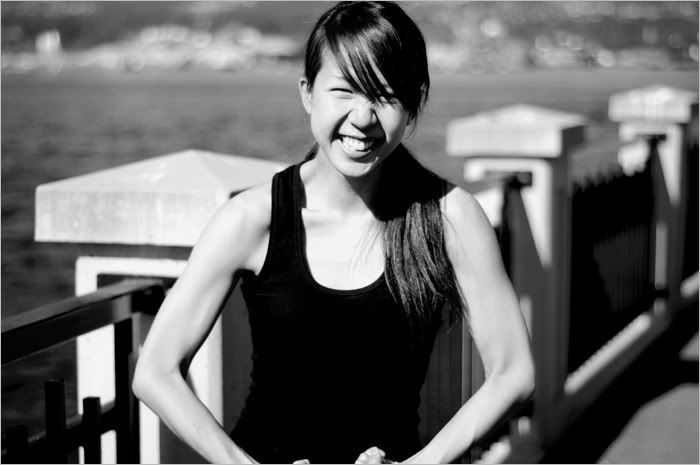 This was not my idea.... But awwwww yeah. ;)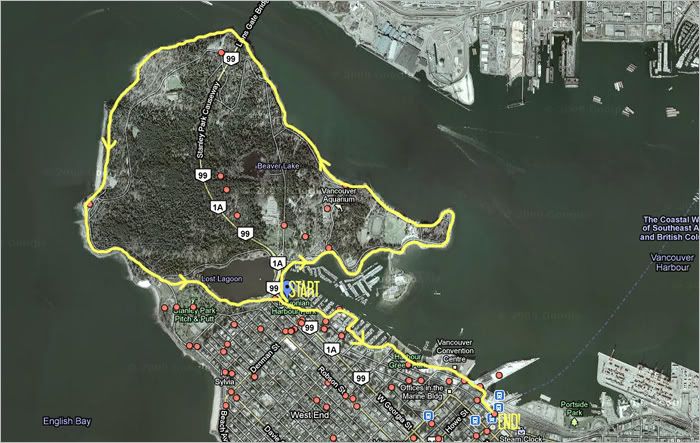 I even drew out our route for you! It was about 12km in total. We hadn't planned on biking the Coal Harbour part but after we came out of Stanley Park, we just happened to be at Coal Harbour so we thought we might as well just bike to Waterfront and get on the skytrain there instead of getting on a bus to go to Burrard THEN get on the train.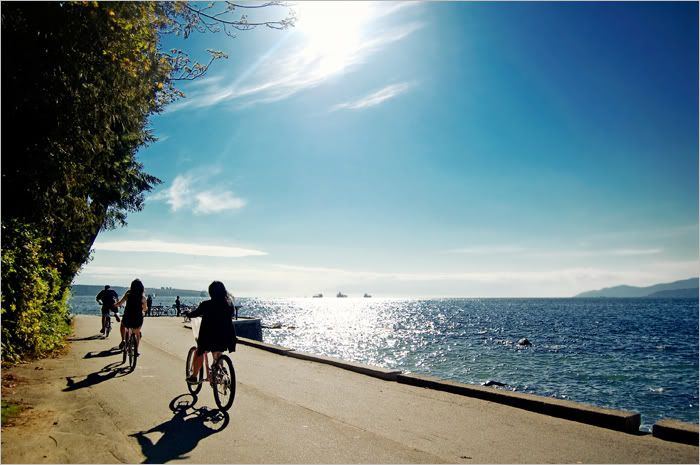 There were SOOO many beautiful views along the way.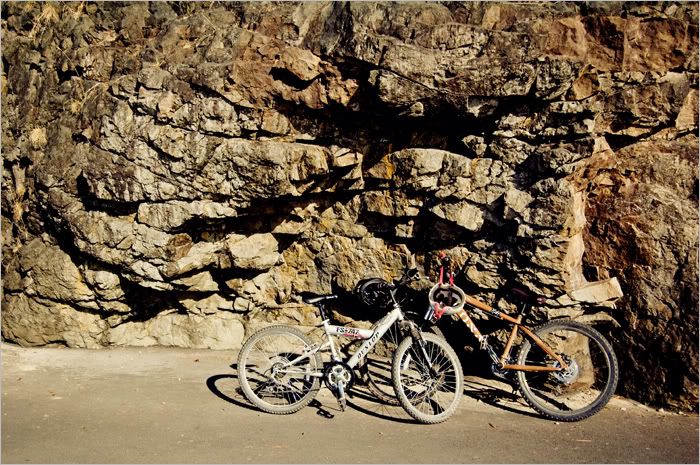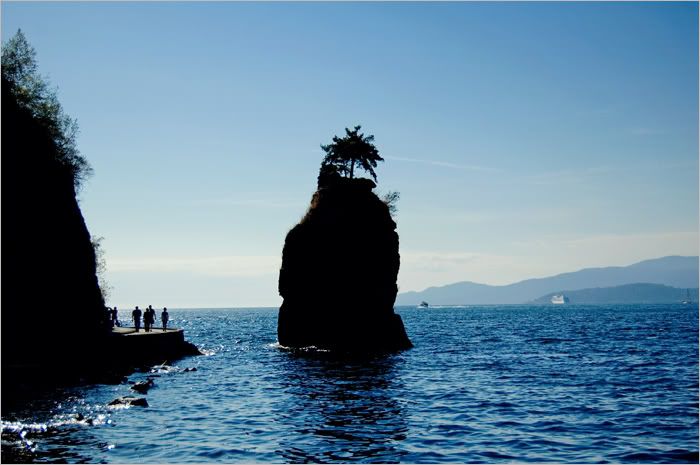 And so many quirky momuments & structures I've never seen in Vancouver before. Like this random tree on a rock! I'm sure there's a proper name for it...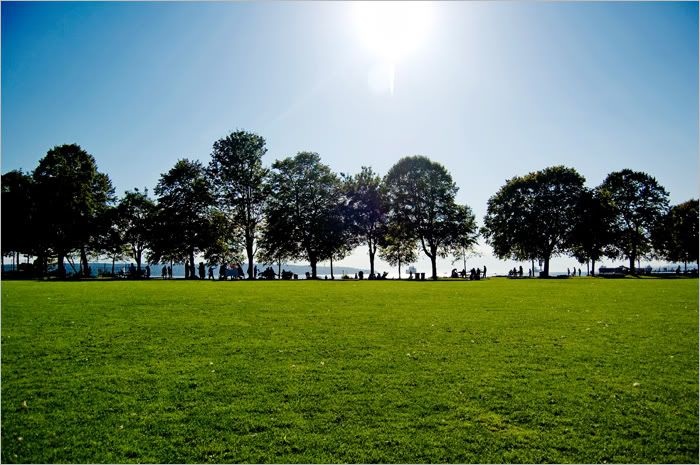 This is the Lost Lagoon. Spooky name but a gorgeous, totally not scary place. In the daytime, anyway.