Holy crow, where have I been. I feel like I fell off the face of the earth for a whole month. Ever since school started, I've been swamped in reading, reading, and more readings. Shortly after I replaced my camera, I fried my computer. I literally fried it - it involved a huge white electrical flash and the smell of burning. So I didn't have a computer all month and freaked out the whole time over the possibility of losing all my very important photos & files (they were saved!). So I've just been having the best luck ever, it seems... breaking my camera, frying my computer, passing out, knocking my teeth out.. yep, I've been reaaaal fortunate.
But besides my great luck, I have so much to talk about and I can't wait to show you what I've been eating, what I've been doing, and pictures I've taken but haven't even begun to edit.
I needed to post these pictures asap because they were all the way from the first week of September! Kind of unfitting now that it's way past summer and tomato season is winding down (or over?) but here they are anyway. Some beeeautiful heirloom tomatoes from the farmer's market at Trout Lake. Choosing them was like being in a candy store! They looked amazing and tasted incredible.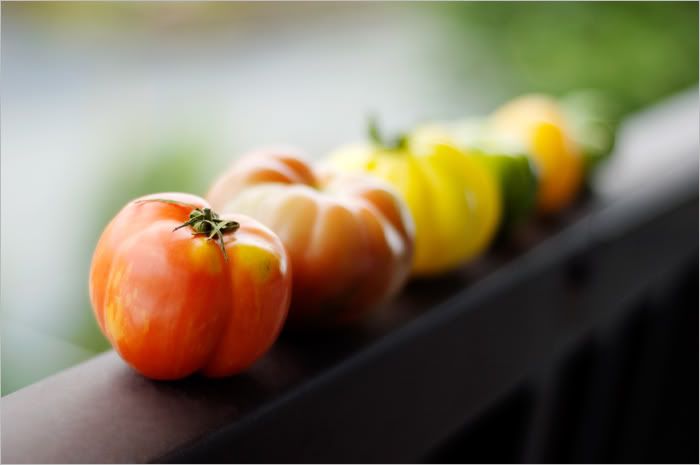 You really don't know what a real tomato tastes like until you eat them organic & local. Supermarket ones just pale in comparison. I could've eaten them like apples.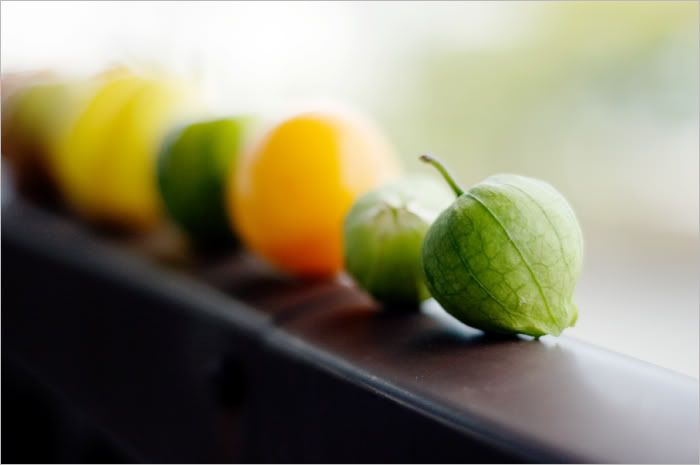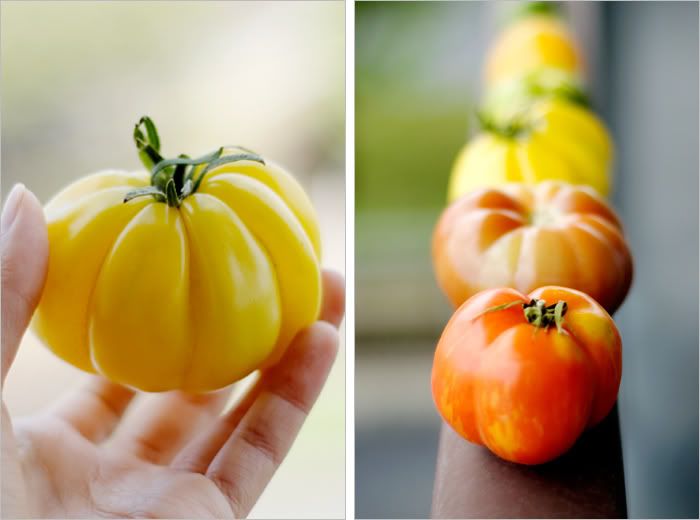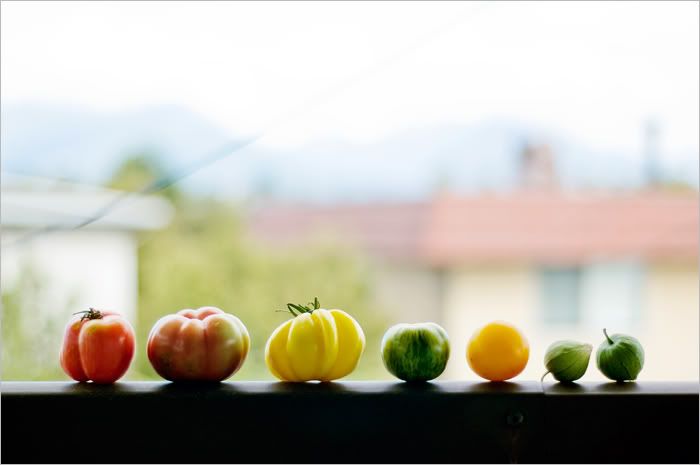 This makes me wish it was still summer. I miss summer produce! But I can't wait to show ya'll the new in-season food I've been trying.