Lunch today: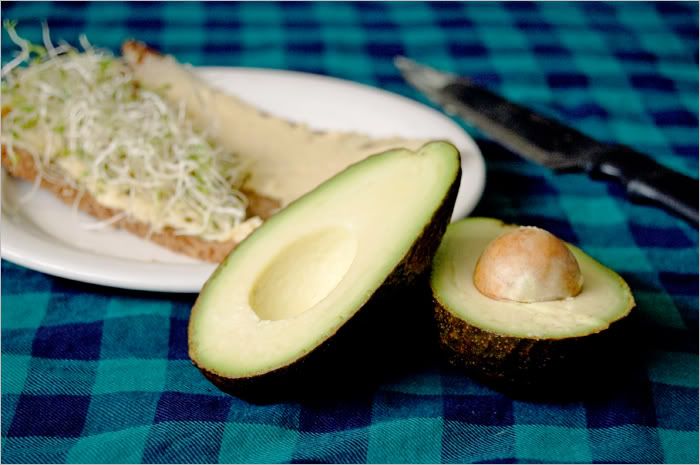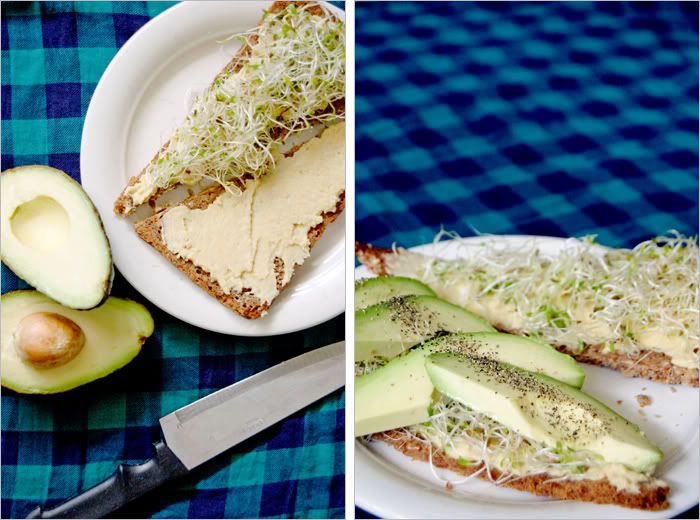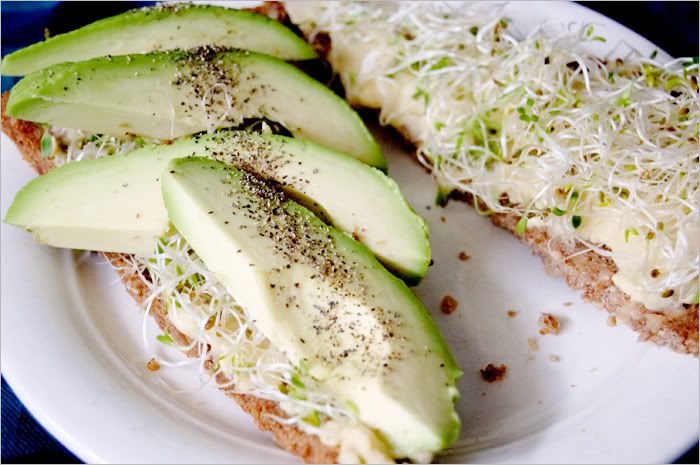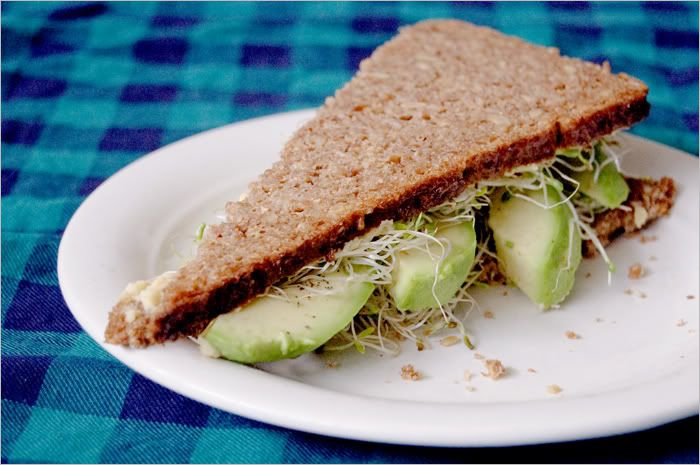 Hummus, mustard sprouts, avocado, black pepper, all on this neat little sunflower seed bread I found at Whole Foods. It's all compact and squished into a little package - totally looks like
Jessica's
pumpernickel with the awkward couple on the packaging. Mine has a photo on the label in the same spot too - but just not of a nuzzling couple haha. I've been kind of obsessed with avocado lately. Most days I'll just have a single mashed avocado on toast. So simple but SO GOOD. And yeah, I totally use my own clothing to lay down as "backdrops". Annnnd I picked up some wheat berries to try yesterday. Can't wait to try sprouting them! I'll share process photos.
Other news: I have been hating on school (WINTER BREAK PLEASE RIGHT NOW) and working on
this baby
. My photography site! Chchchcheck it out when it's finished. And I (badly) want Rihanna's hair:
OBSESSED.