I want to wish you all a MERRY CHRISTMAS! I've been dabbling in the holiday festivities this past week and I've been in such a food coma. And it's not even Christmas yet! I hope you're all having tons of fun because I am!
I had Christmas dinner with my friends at Mary's house two days ago and it was so nice hanging out together. I rarely see most of them during the school year.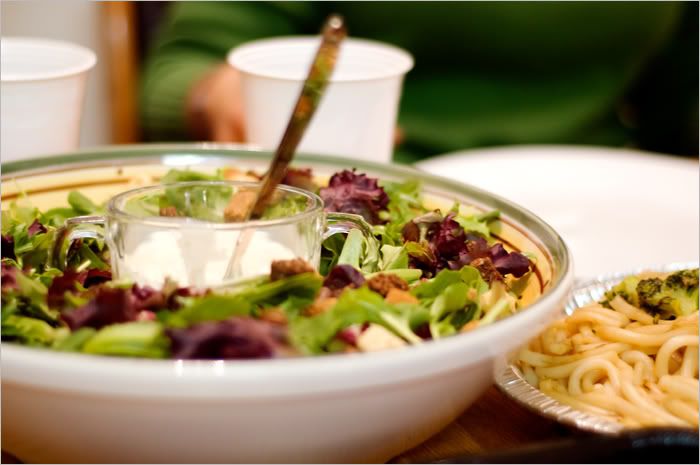 They brought salad for me :)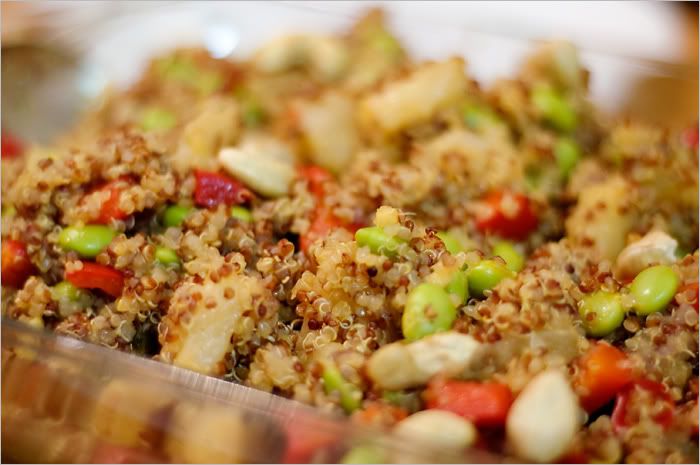 My quinoa stir-fry from Veganomicon. I liked it! But most were cautious about eating the strange squiggly beady things that no one could remember the name of. It probably would been more appreciated had I been dining with people who eat like I do!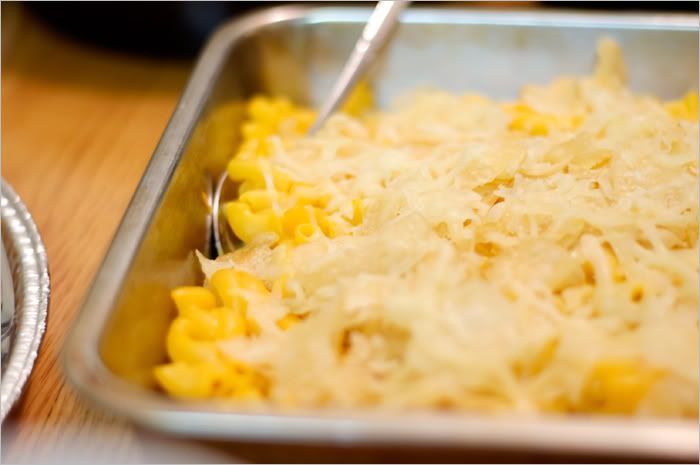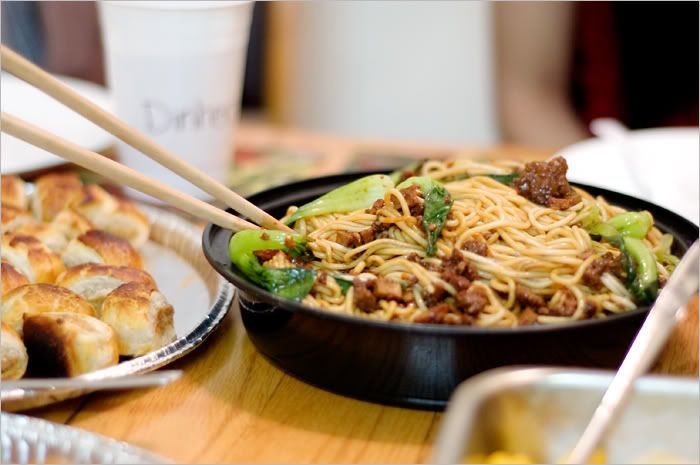 Saooo much food! I've eaten so much over the past few days that I feel like my digestion has just stopped! I'm never hungry anymore! AaaaaH!
I haven't built a gingerbread house for as long as I can remember and that's probably a good thing because I'm terrible at it! But Amanda & I still ended up with a pretty darn snazzy house. It was so much fun!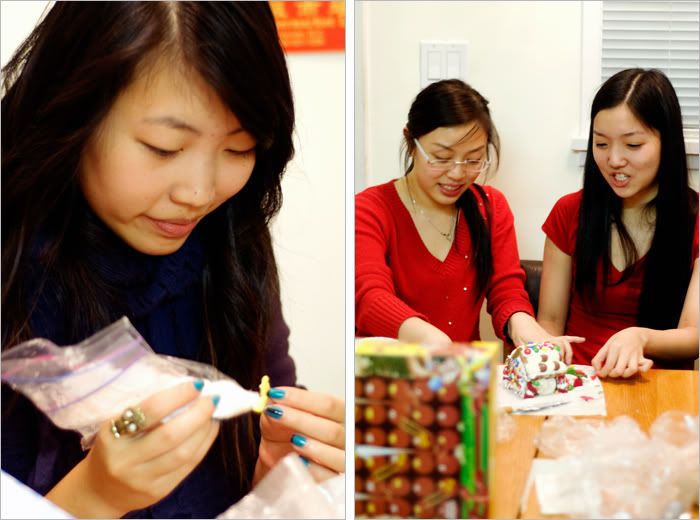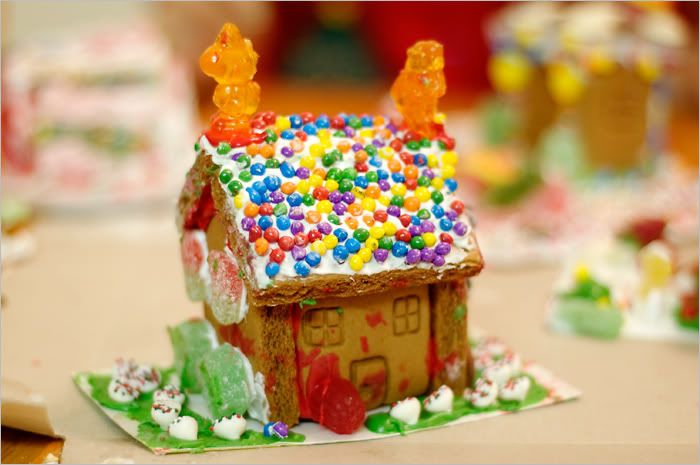 This one's ours! The giant red thing in the front is a doorbell, fyi. It even has gargoyles!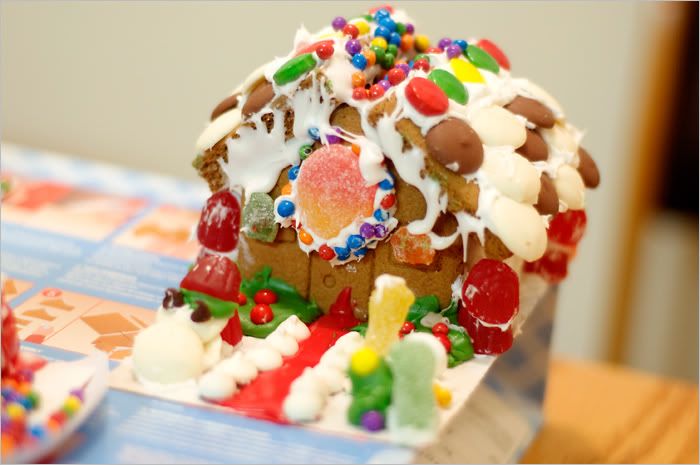 Emily & Megan's. Complete with support beams for the splitting roof.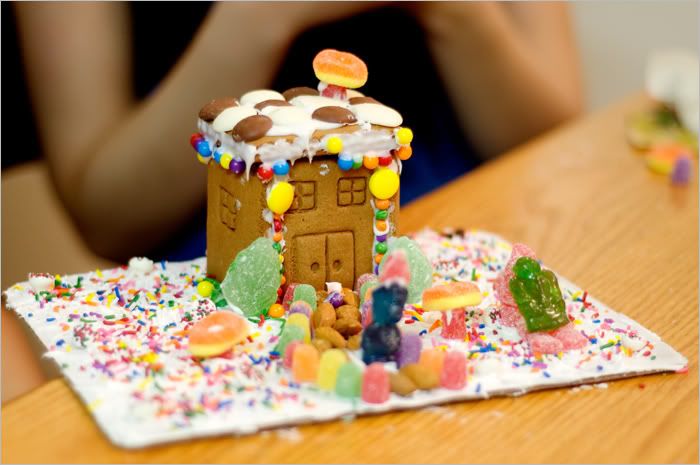 Mandy & Julia's. There's a dude suntanning on the lawn.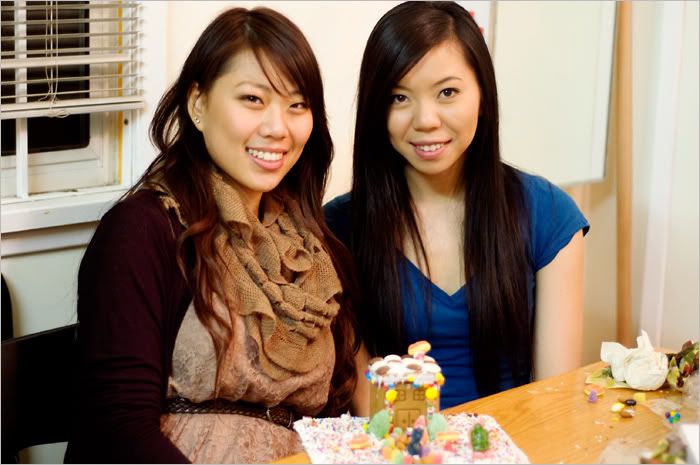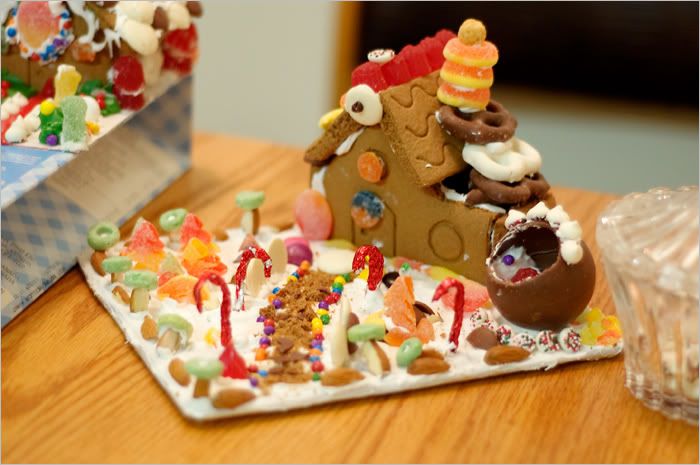 Desiree & Amy's. I should point out that 1) Desiree is practically formally trained to decorate gingerbread houses (her & the culinary arts program in high school built
this
a few years ago - crazy right?!) and 2) Amy is an art student. When you put those two people together, you're pretty much going to get something crazy looking. They even cut hella fir trees out of Fuzzy Peaches!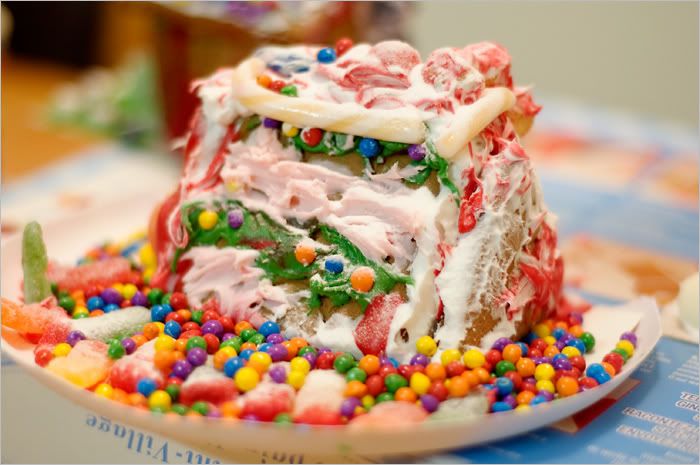 And then there's Mary & (the other)Amy's teepee-turned-igloo-after-it-fell-apart. Hahaha, I love it.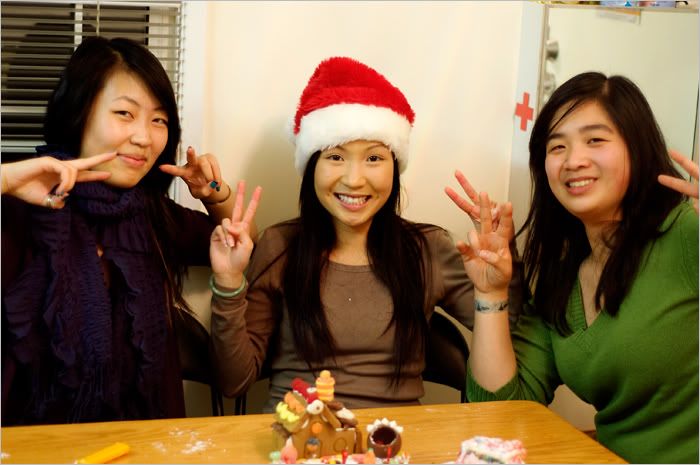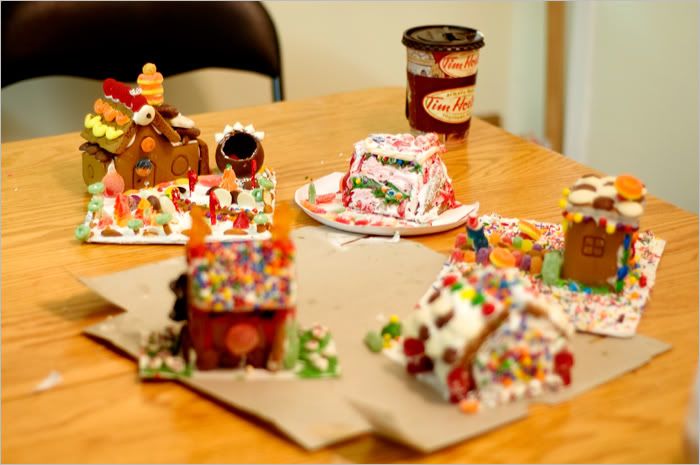 Our little gingerbread village!
Which house is your favourite?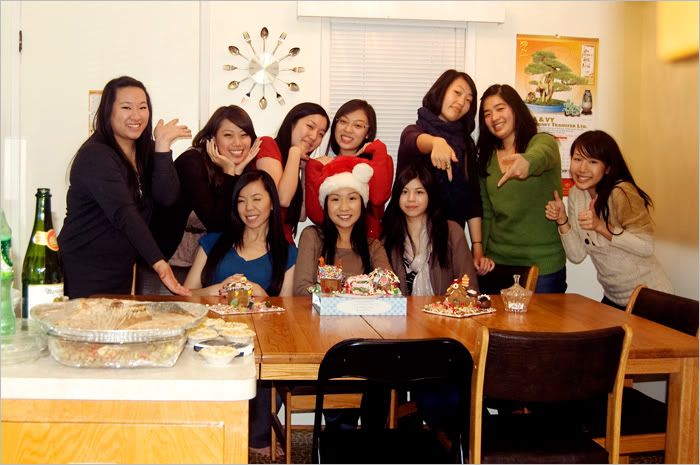 Anyways, I hope you all have a fantastic Christmas!