I've been liking yogurt for breakfast lately. I haven't had oatmeal in weeks!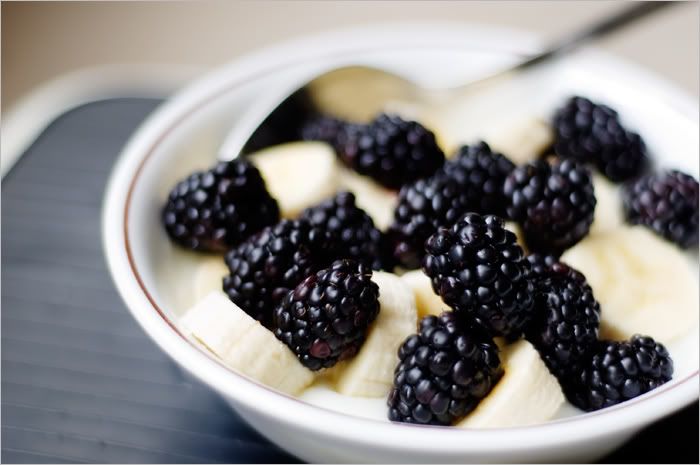 Just plain yog with honey, banana, and blackberries. It makes it feel like summer.
I've started seeing local grocery stores stock strawberries which only means one thing: warm months are near! It certainly doesn't look like it (my window is currently being pelted by rain) but some trees in my neighbourhood have started growing tiny little buds. I am SO ready for spring & summer!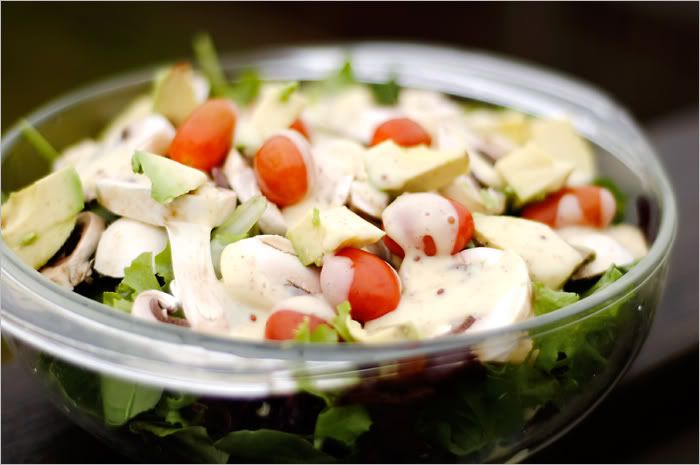 And gigantic everything-AND-your-kitchen-sink salads. Just chuck it all in there!
Have you ever heard of seasonal affected depression/SAD? I feel like I'm mentally being affected by the gloomy, dark, short days this winter. My body is crying for sun! I recently learned that most people don't get sick in the winter because of the cold. They get sick because they lack vitamin D from sun exposure and they're cooped up indoors all the time where germs flourish. I'm super jealous of everyone living somewhere where "cold" is defined by something ridiculous like 8 degrees Celsius. Although, I feel so ungrateful complaining about rain & cold when terrible natural disasters have been happening on the other side of the world. Watching earthquake/tsunami footage is terrifying. I just can't imagine.
Bun of the day: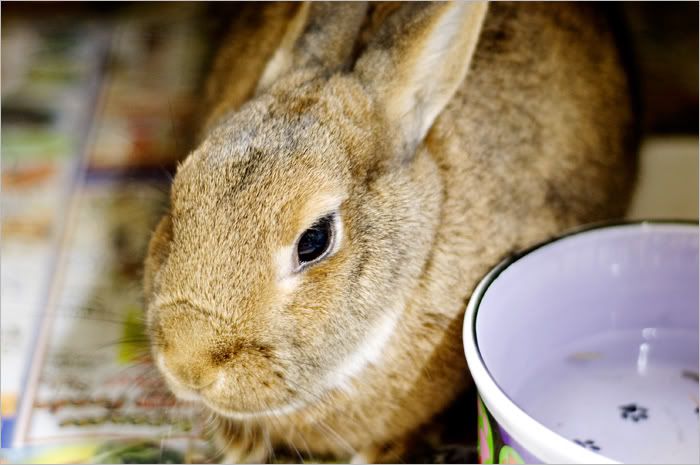 This is Mandy. She was the first bunny to let me pick her up! She was so sweet and calm and buried her head into my elbow.