On the 20th, Wilson, Sam, Jeff, & I went to the Richmond Ozone. We got there super early before Ozone even opened so we killed some time at Richmond Centre & Starbucks. I had introduced him to the green tea frappucino the day before. By the time we went back to Ozone, the line was massive. When we got in, there wasn't a whole lot to do but it was a beautiful day and I would have just liked to lie in the field in sun. We did line up for the BCLC dome though while Sam & Jeff went ice skating because that's where you get those fake athlete card things. Very amusing.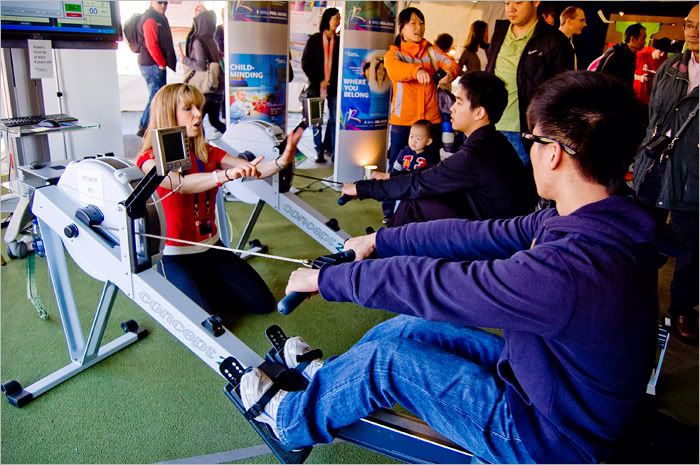 HERE'S THE EXCITING PART. As we were leaving, Wilson spotted two bunnies chasing each other across the creek thing we were walking along. Needless to say, I squealed my head off and we spent a good half an hour going to the other side of the creek where there were SO MANY BUNNIES EVERYWHERE. I was taken by one particular one, a black bunny with one white paw. I named him Button! I spent most of my time with Button and I even fed him with bread that this nice lady gave us while walking by! He was the cutest thing ever! When he heard our camera shutters clicking, he would bolt right up to the camera and sniff around it. ADORABLE! That place is amazing. I've never ever seen wild bunnies in real life before! That was the highlight of my week! Get ready for cuteness.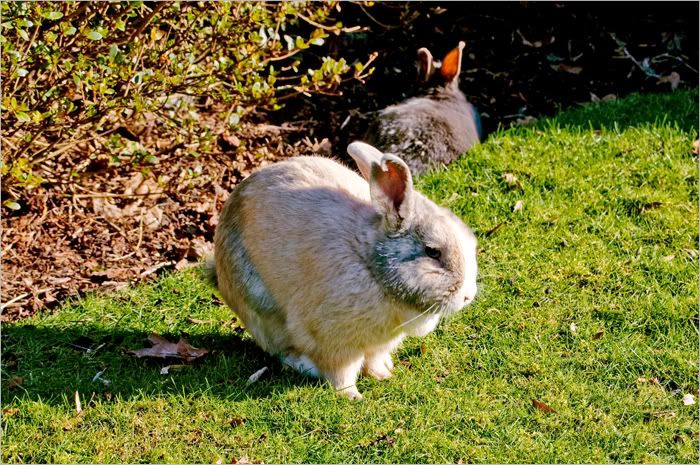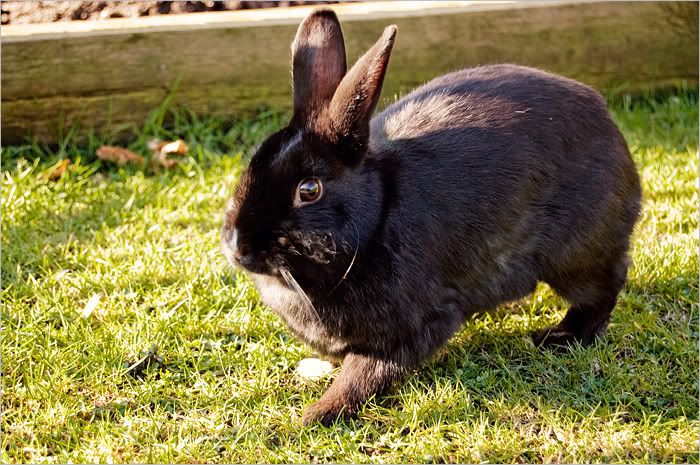 This is Button! I wanted to take him home with me!!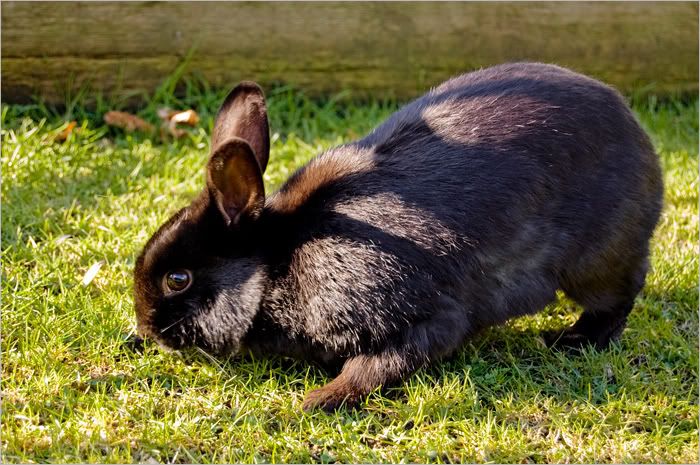 Later that night, I went to Amanda's 19th. I got to meet Rachel who apparently looks like me (I don't see it). We bitched about speed skating on TV,
attempted
to play a board game called Dirty Minds, and played hide and seek in the dark around the block. The first time Desiree & I hid in the little space in Amanda's fence, we were found within pretty much 30 seconds. Our second spot was ridiculously awesome and no one would ever find us unless they turned the neighbourhood upside down. Aww yeah.