BFAST! Flax bagels with ricotta, honey, sunflower seeds, and strawberries! I bought a tub of ricotta for the first time thinking it would taste like cream cheese or feta. Err... I was definitely wrong but it tastes amazing mixed with honey! Looking at it makes me happy.
Now I need to use the rest of the ricotta somehow once I'm out of bagels. Ideas, anyone?! The container says it's good for stuffing into pastries & pasta and I do have a ricotta & peas ravioli recipe bookmarked. Might give that a try.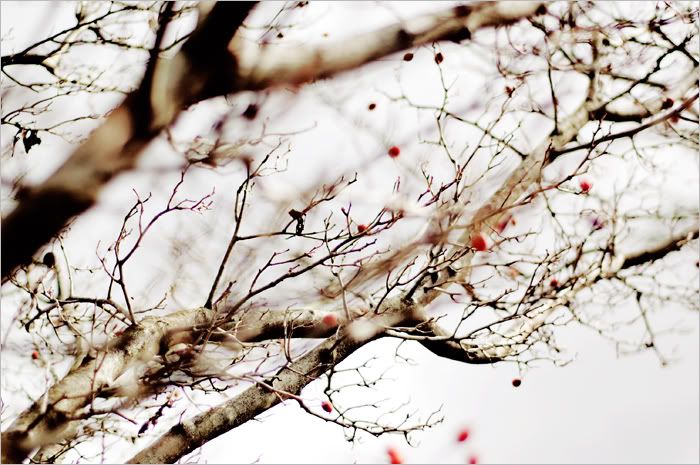 Second sign of spring:
when I start sneezing all the time. I don't even have allergies as bad as a lot of people. Not complaining though. I'm getting so giddy whenever I see signs of life outside - like these berries on some trees near the rabbit shelter. I even saw a tree full of cherry blossoms in full bloom today!
Bun of the day: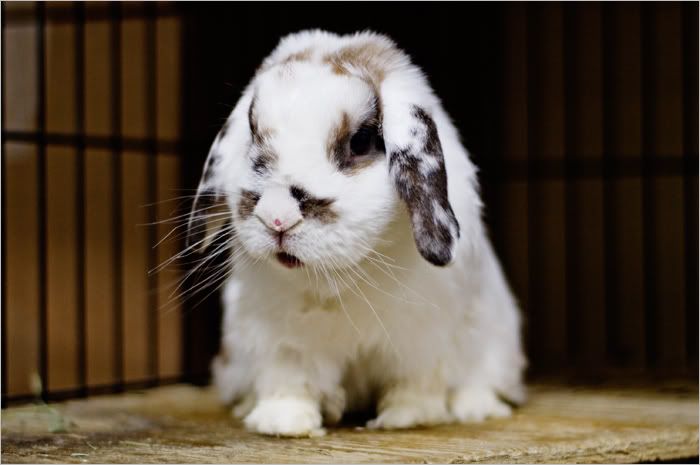 Ronnie!! He's SO adorable! Every time I play with him in his cage that he shares with 4 other rabbits, he does this thing where he digs furiously with his front paws into my sleeves or body of my sweater and then pulls at the fabric with his teeth. And he'll do that over and over again the whole time I'm there. Not quite sure what he's looking for so intently but it's hilarious!
Now I'm off to a friend's house for a Harry Potter movie marathon!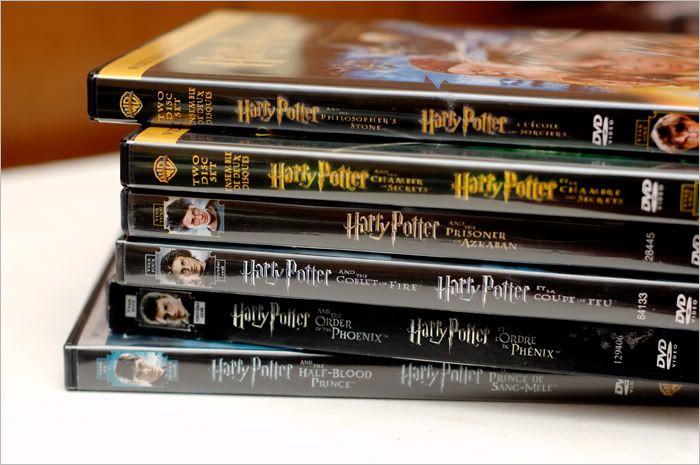 Awwwww yeah :D I feel like wearing my Gryffindor/Ravenclaw scarf and bringing my chopstick wand with me. Does that make it too obvious that I have an obsessive problem?
Questions:
What's your favourite movie?

How do you feel about book-turned-movie films?

How are you spending your Friday, Friday, gotta get down on Friday?!
(on a side note: I think it's kind of awful that everyone's bashing her for her awful song/singing. It's her money-greedy record label that should be getting the hate. They signed her knowing full well that she's not the greatest singer out there and even knowingly wrote her a bad song. She just did what every other 13 year old would do if offered a record deal & jumped on the opportunity. Just my two cents!)