Some om noms, finally! I was sort of in a rut for the last few months and never felt like taking pictures of my food but I'm feeling inspired again. I really admire bloggers who can put so much effort into taking pictures of every meal and posting every single day. I don't know how you do it! I would be so burned out.
I made a version of
Jessica
and
Lauren
's White Bean Hash for lunch. I just switched out the meat and replaced it with sesame & garlic marinated tempeh and cooked & drizzled everything with sesame oil.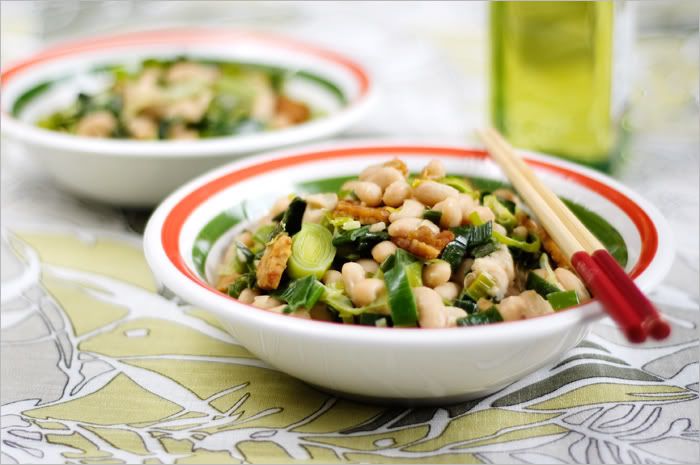 It was so yummy! Buttery white beans, salty tempeh, fragrant sesame oil, and plenty of protein... omg! It was my first time trying tempeh. I'm not really sure what to think of it. It seemed so weird to me at first when I took it out of the package. I was starting to wonder if it was really for eating. I just saw a recipe for a
Thai peanut tempeh
so I want to give that a try for sure! Let me know how you like your tempeh/any good recipes!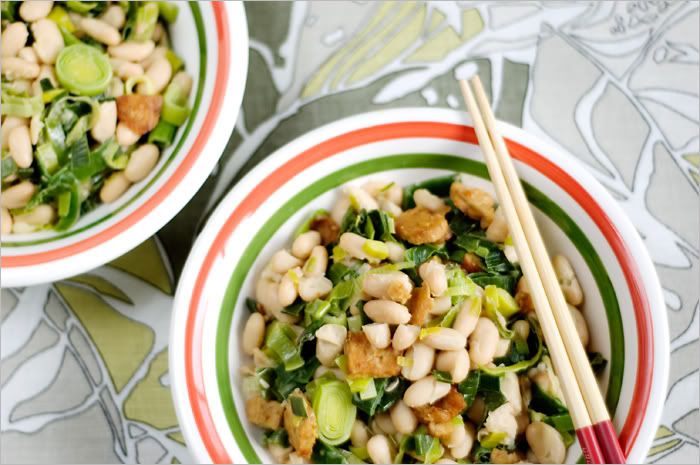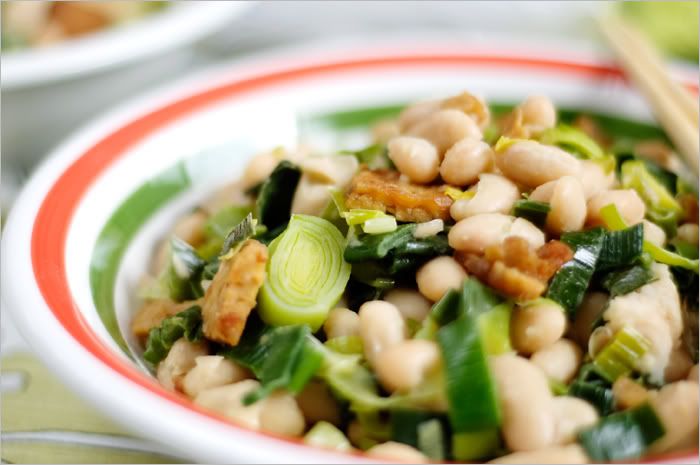 And here's the bun of the day: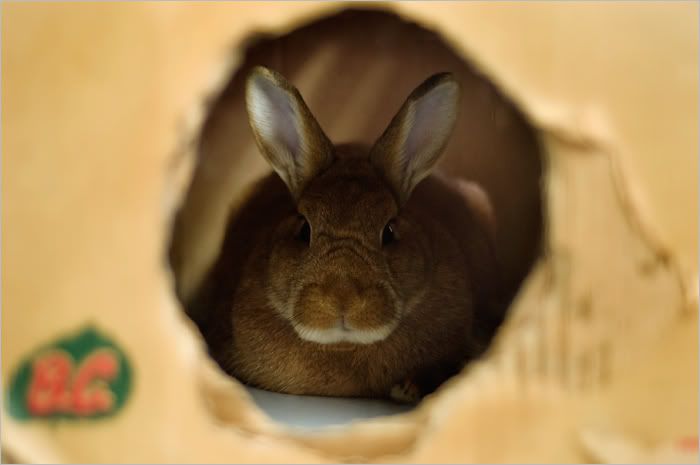 Pharaoh bunny is not amused.