Guys....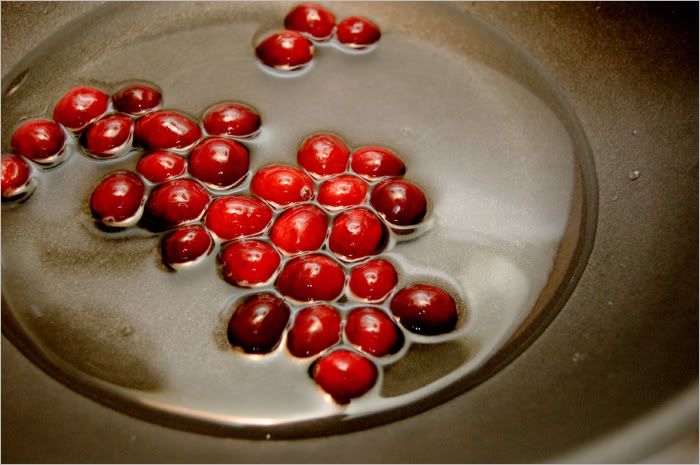 I think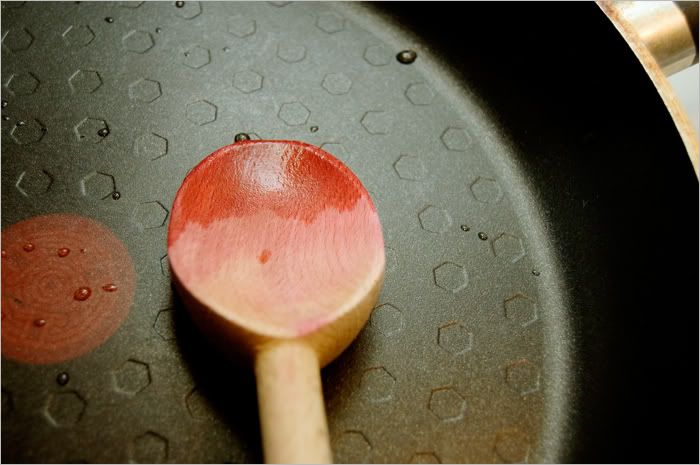 I just found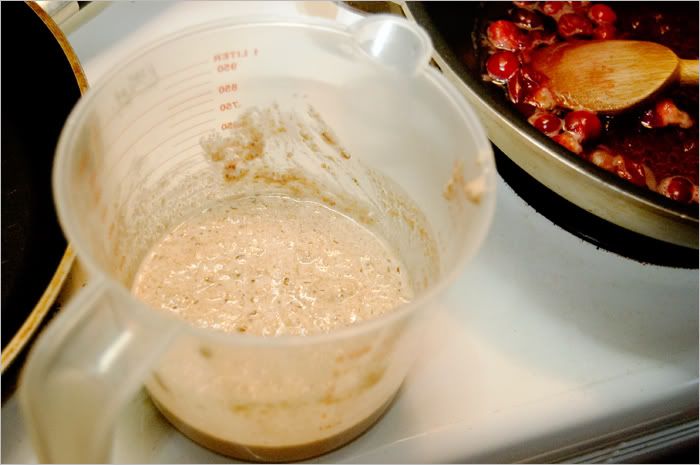 the best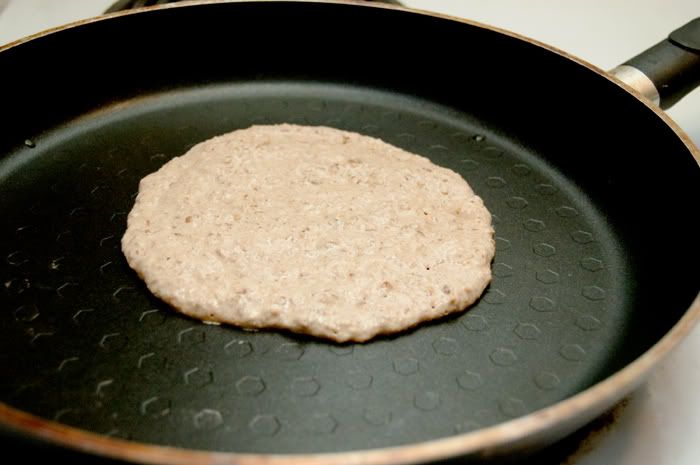 vegan pancake recipe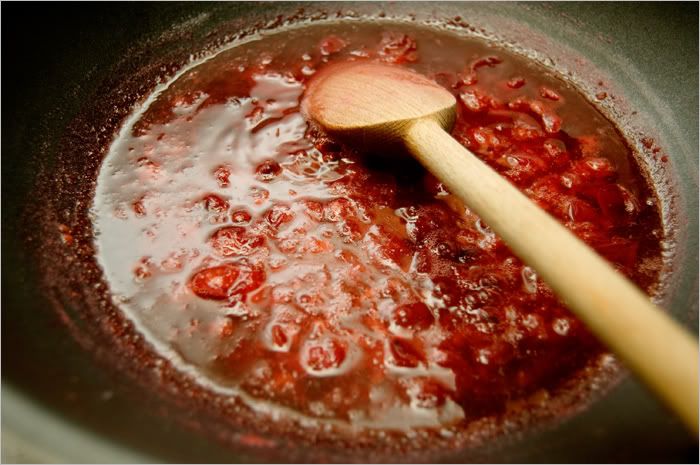 that I've ever made.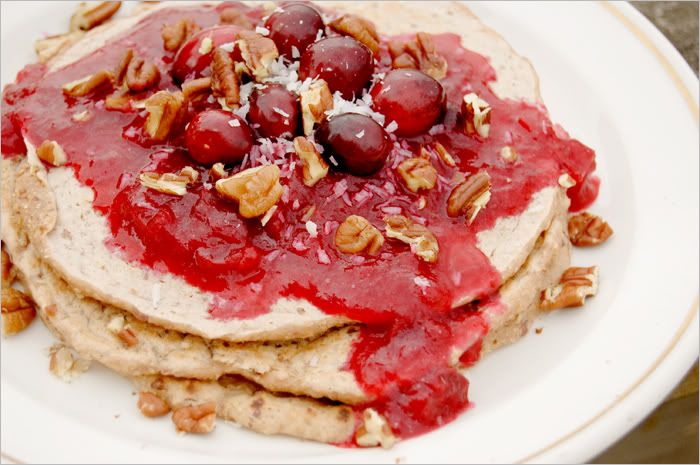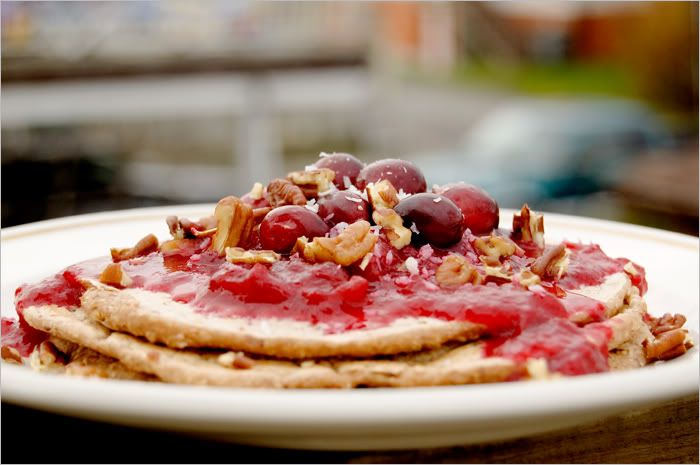 With my newest obsession: cranberry sauce. I've been making it to go with nearly every meal. My wooden spoon even turned perma-pink!
And a confession:
the pancakes in these pictures
aren't
the actual ones made from this recipe. I just didn't want to take the pictures all over again. I promise they look
way better
.
I used honey in both the pancakes and the sauce but if you're vegan, go ahead and use any other sweetener you like! The result shouldn't differ too much from the cloud-like fluffiness of these pancakes. Even the batter had a mousse-like texture.
Soft & Fluffy Pancakes
serves 1
1/2 C whole wheat flour
1/2 T honey (agave/date syrup/maple syrup/etc if vegan)
1 T baking powder
1/2 C almond milk
1 T extra virgin olive oil (I used cold-pressed)
tiny pinch of salt
You know the drill. Combine the dry. Combine the wet. Add wet to dry. Mix 'em up. Use a tablespoon to scoop the batter into a pan on medium heat. Two big, heaping tablespoons for each pancake gives you exactly 4 small pancakes. Flip when the edges aren't mushy anymore.
Basic Cranberry Sauce
1/4 - 1/2 C fresh cranberries
2 T honey
enough water to almost cover cranberries
Heat water & cranberries in a deep pan on medium heat until cranberries start popping. Lower heat to a simmer. Squish the cranberries with the back of a wooden spoon & stir occasionally. Add honey & more water if it becomes too jam-y. Simmer for 10-15 minutes or until desired consistency is reached.