Since I haven't really been taking any pictures recently because I'm back at school, here's a delectable spread from this month's
W Magazine
. I'm in love with the colour palette & dresses here!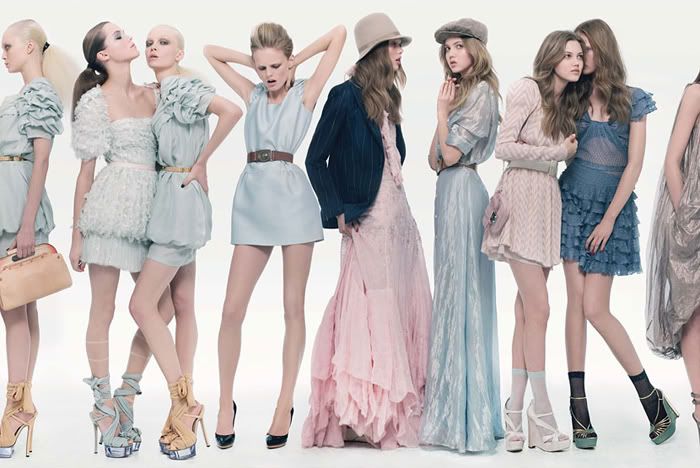 What I've been up to so far in 2010:
Had New Years' Day dinner with some of my relatives.

Had a "sleepover" at Emily's house where we watched Santa Clause 1 & 2, went for a McDicks run, made fun of people on facebook, and left leaving only two people to actually sleepover.

Was reinforced of my realization of how terrible my computer monitor is and how all my pictures are way too light & washed out on all other monitors. That sucks some major butt because no one is seeing what I see and how I want my pictures to look like!

Went ice skating at Killarney with Wilby which was really fun. I'm going to teach him how to fly!

Lost my student ID/library card & old upass somewhere and had to get my ID replaced for $20! Lamesauce.

Went back to school and discovered that Psychology is very confusing and contradictory to my strictly Biology based mindset. Also discovered that my work habits are a very poor no-no and they must change! It really feels like I've somehow lost my ability to read more than two sentences in one sitting.

Other than that, I really don't like being back at school and would much rather be doing something else but I guess I have to stop being such a whiney kid and suck it up because I have 4+ more years to go.

I also find it funny that someone found my blog by googling "perogies sour cream".