I turned 19 on the 3rd! That day, Wilby came over for a bit for lunch and then we went to run some errands around Broadway. For lunch, I ordered sushi from
Nikkyu
for delivery for the first time. So yummy! I read some bad reviews about long delivery times and lost orders but my delivery guy came within the time they estimated it would take & he was also very, very nice! I love how you can order everything online and within minutes of submitting your order, they call you to confirm. That makes is so easy especially for people like me who take forever to decide what I want. Their smoked salmon mango roll was really interesting! I want to try more of their specialty rolls next time.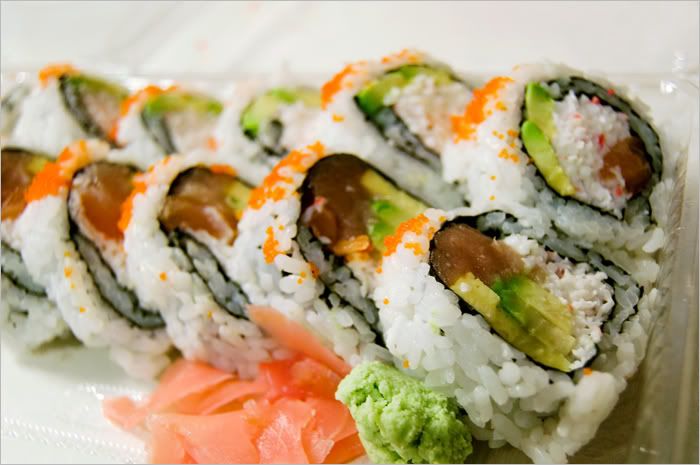 Then we went to a bunch of places along Broadway and Main. We stopped by MEC to check out how their hydrapacks were made (for his project), Outdoor Innovations to buy fabric, to his school & Opus to pick up some stuff, and then we went to Broadway Camera so I could pick up my birthday present to myself! I got an ML-L3 remote for my camera! Woohoo! I've been wanting this since last year and I remember making a blog post about it too a year ago.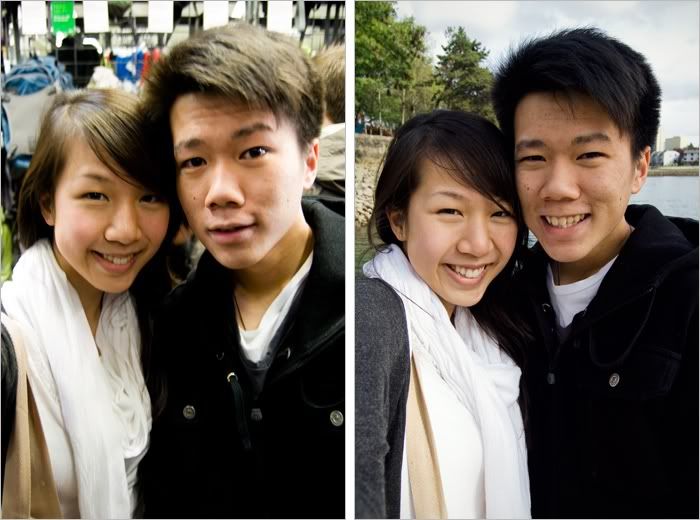 My crafty set up for this shot: a big piece of white paper on my desk & against my wall, my floor lamp camera right, and a handheld flashlight that you recharge by cranking camera left. Haha, not too bad for ghetto equipment!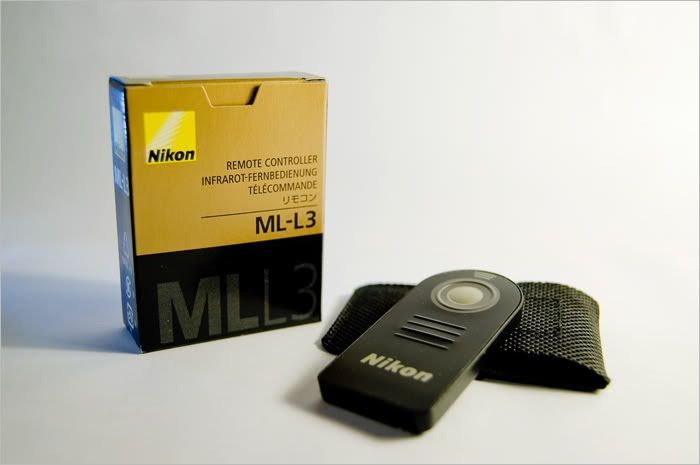 Later that night, Wilby came for dinner and we also watched The Hurt Locker on DVD. It was a good movie, really intense and kind of astonishing & disturbing, but well done.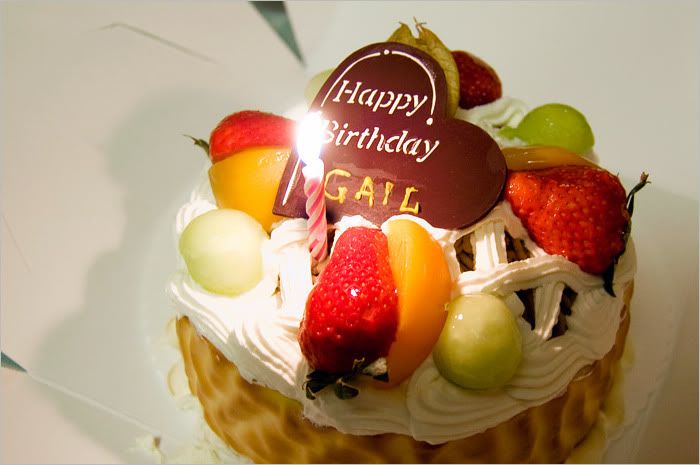 The next day, my friends and I had an impromptu bubble tea hang out that was sort of for my birthday and sort of just to hang out. I wanted to do something for real for my birthday! :< But anyways, I really wasn't expecting gifts at all but they were all so sweet.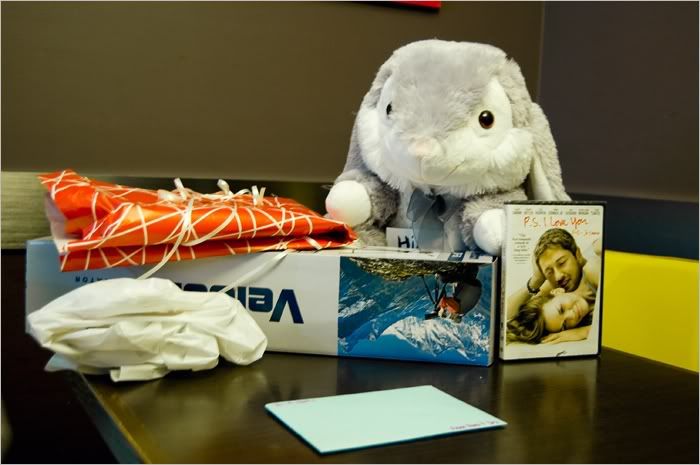 Tripod from Emily & Desiree, a beer from Desiree (hahahhaa), a bunny named Superfly from Amanda, and P.S. I Love You & a funny card from Megan! THANK YOU ALL! Superfly's under my arm as I type this and he just came back from a "sleepover" upstairs with my brother because he loves him so much and wants to steal him from me & my tripod is still attached to my camera and I'm making lots of use out of it - it goes PERFECTLY with the remote I got!!
I forgot to tell you what my boyfriend gave me! A new computer monitor!! And a skipping rope from Lululemon for summer cardio & a 5 lbs dumbbell because I'm a big, strong man! :D