4 days of school left, 14 days until I'm finished my last exam of the term. My lack of updates, lack of photos, and lack of everything fun in general has been attributed to the fact that I don't have time!! Here's a peek into our little sweatshop of schoolwork.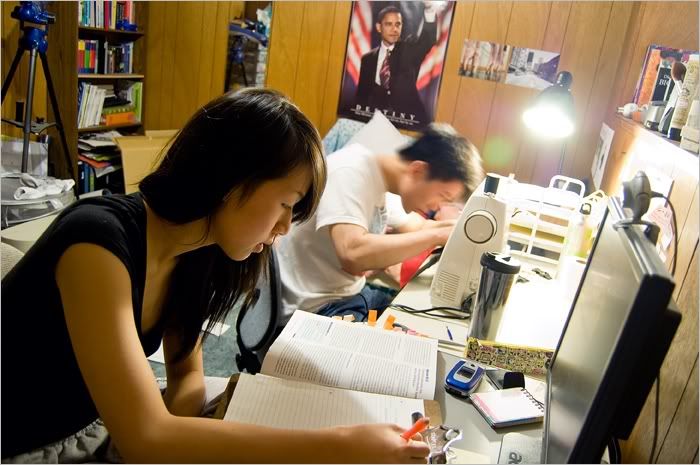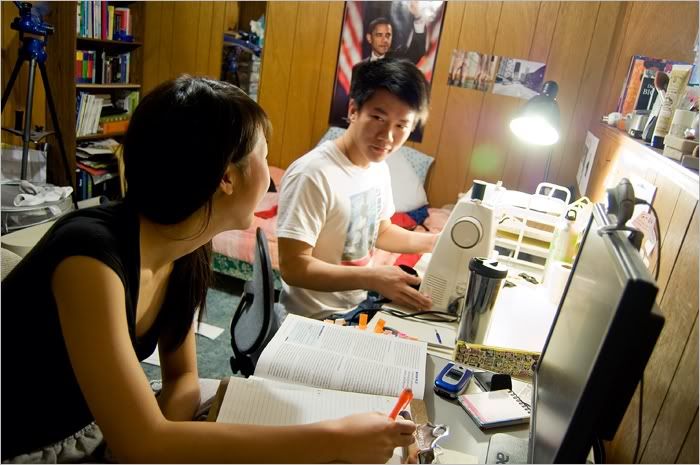 Wilby has been slaving away on the sewing machine doing his soft product project and I've been taking neverending bio notes, among many other things. :(
I can't until summer so I can wallpaper & redo my room!