One of those little perfume sample pages came in the flyers yesterday and I was reminded of how much I love the Miss Dior Chérie campaign. Sofia Coppola is a genius and definitely one of my idols. She has such impeccable taste and delicate but empowering style that I adore (think back to her Marie Antoinette, ohmygosh!). Her Miss Dior Chérie commercial is my favourite commercial of all time. These are some images from the 2008 & 2010 campaign + her commercial. They're so wonderful and charming and girly and Parisian! I've been addicted to everything French lately.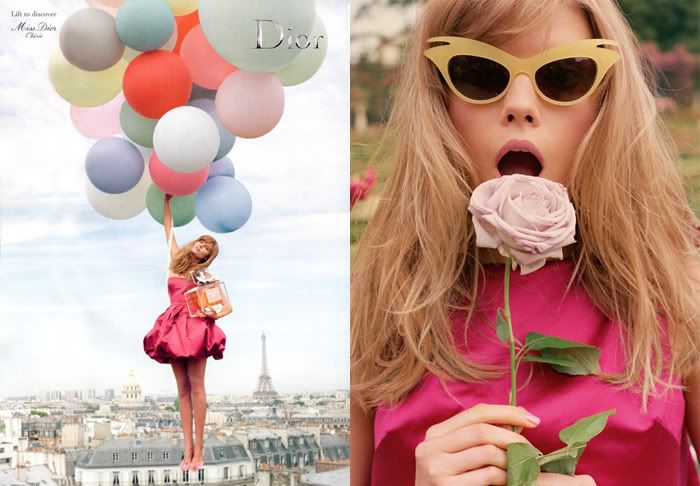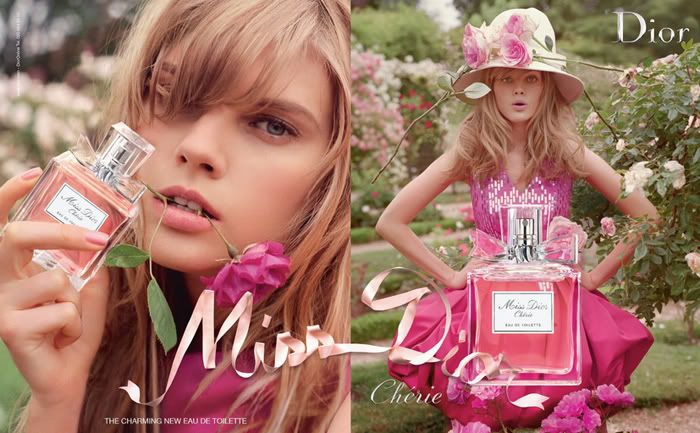 That completely describes how I wish my life could be like everyday! Looking at these ads makes me want to buy the perfume just to look at (because it'd probably smell like a wet dog on me) & dream of Paris! ♥
I finished my last exam today! Hooray! Now I'm free to do as I please for the next 2 weeks. Wilby is in China right now, for a week and a bit, so this week is pretty much all me-time. Hmm, what to do, what to do! I think I want to accomplish at least one crafty thing & change my blog layout.
After these 2 weeks, I'm back to school. For summer term, I'm taking Physics 102 for 3 days a week. Not too bad.. but then again, it's physics we're talking about. Any amount of it is enough to make bunnies cry. There are a lot of things I want to do this summer so I hope I'll have enough time to do them whilst going to school.