Went to Mandy & Chris' birthday dinner at Joey's on Broadway night before the last. The service wasn't great.. at all, actually. And the food wasn't great either. The only thing I liked about my salad were the candied pecans which were kind of amazing but the rest of it was really mediocore. And even though the washroom was two floors, that was the only thing that stood out about it, it was nowhere NEAR as nice as the washrooms at the Yaletown Cactus Club or Moxie's on Davie. Those ones are nuts!
The beach salad with soy protein.
Bathroom pics, of course! That should be like a requirement of all girls whenever you're in a bathroom with friends and a camera.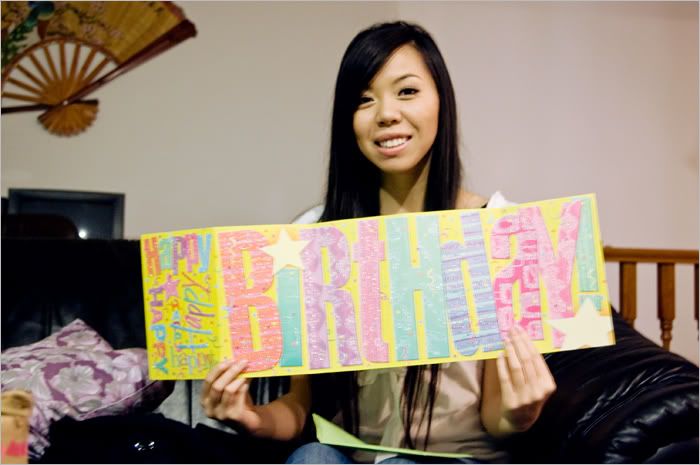 Then, we ditched the guys and went to Amy's house so Mandy could open her gifts and have cake!