Wilby & I went to see the grad show at Emily Carr the other day which was really impressive. I thought the design projects were especially well done and they looked so professional! Likewise, in the fine arts sections, there were so many pretty and mindblowing things to look at.
My favourite painting in the whole show.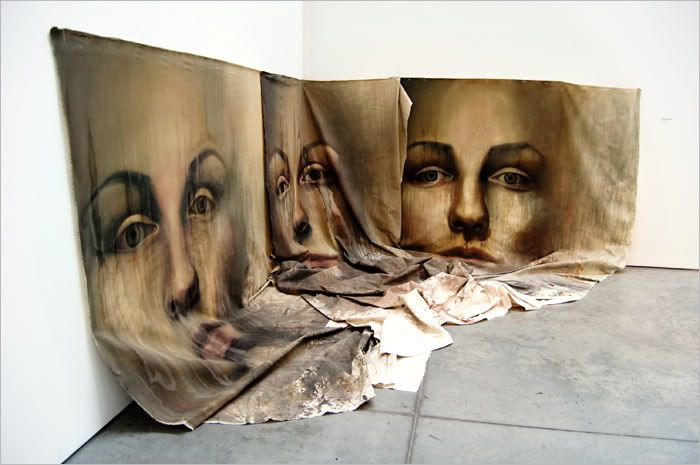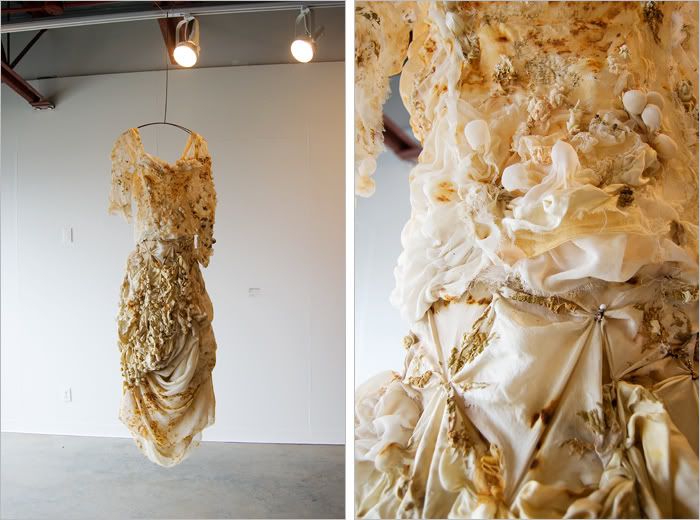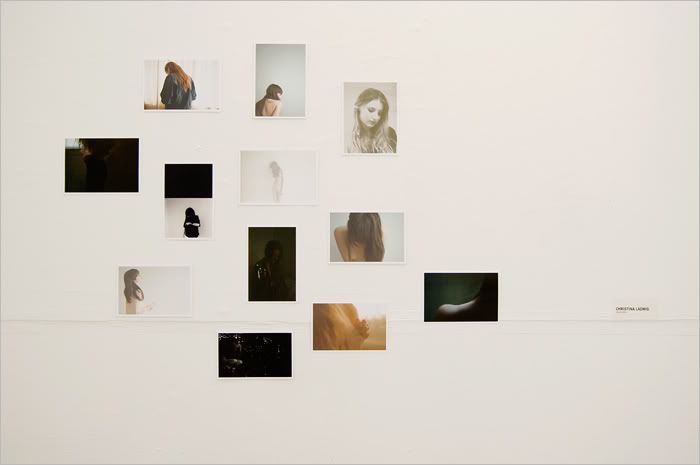 Loved these photos a lot.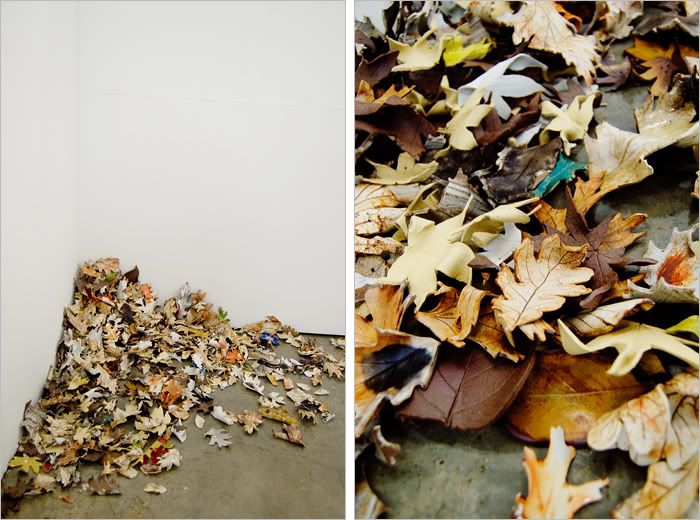 Looks like a pile of autumn leaves, right? Well, they're ceramic. CERAMIC!!!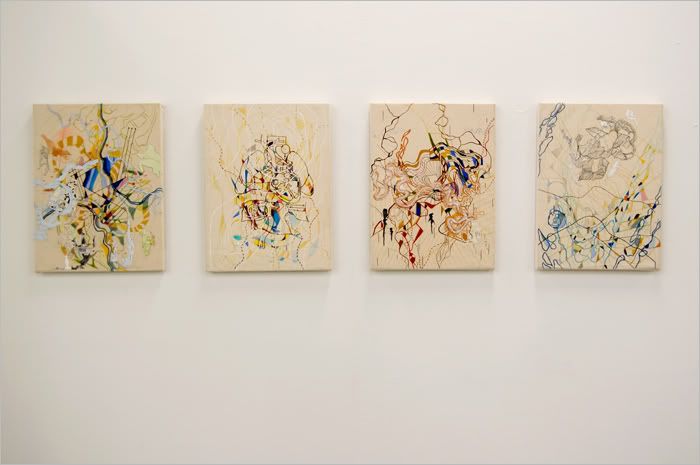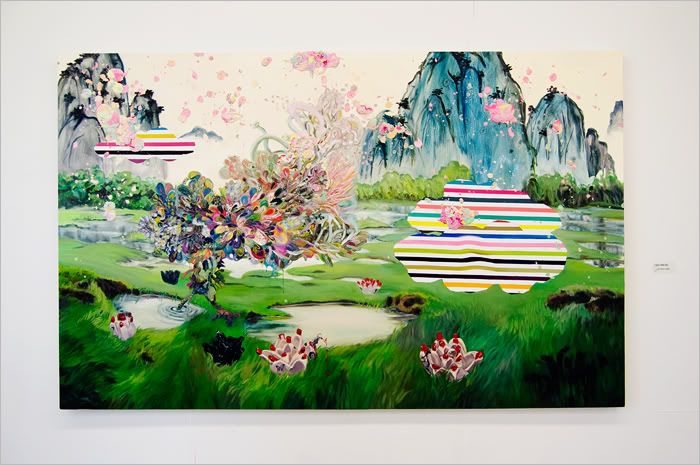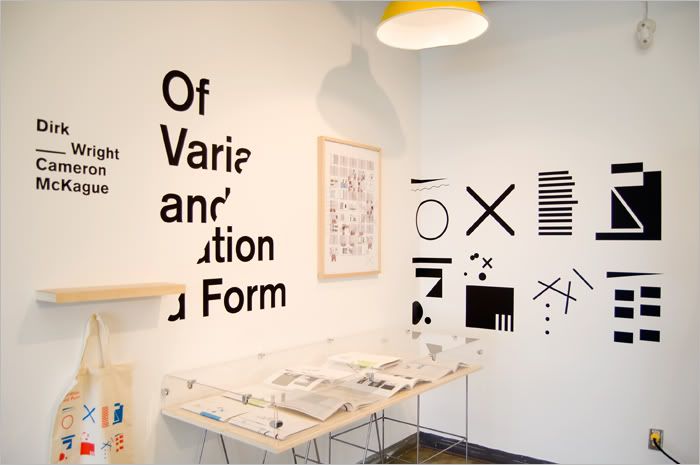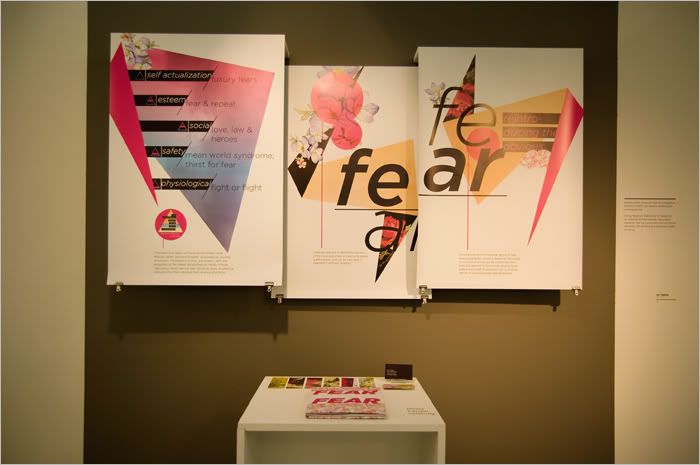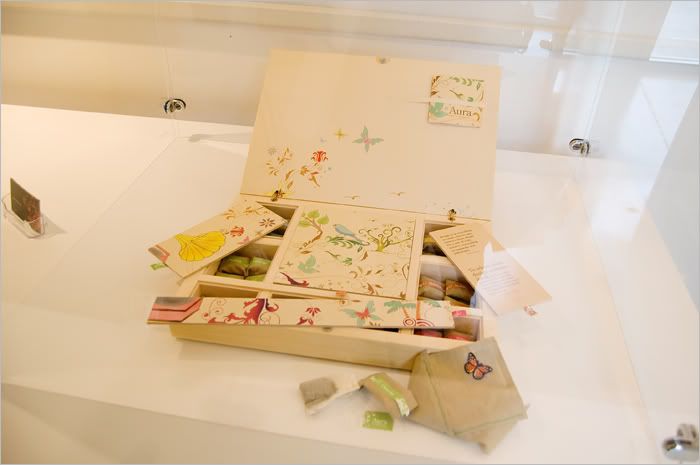 Not pictured are most of the industrial design projects but they were some of the best.
Then we looked around the for La Baguette et L'Echalote bakery because I wanted to try their double baked almond croissants that I heard were great. But when we found the bakery, they were sold out of almond croissants! I guess they're not a well kept secret. So I went with the pain au chocolat instead. It was disappointing though. Wilby had a mango cheesecake.