School and life in general has slumped back into what it was kind of like before winter break. I am ridiculously overworked. Tired. Stressed. Too many people want too many things from me all at the same time. !!!! Now that the tests for this week are over, I just have to survive through midterms and then there's a week of career prep and I should be alright for a little while. SPEAKING OF MIDTERMS!! I have 5 or 6(? depending if I have a Calculus one or not) exams over 2 days. That is absolutely ridiculous. SURVIVE, SURVIVE, SURVIVE. That's all I have to do. :\
This is my collection of magazine clippings and inspiration. I'm still in the process (that I started like a year ago!) of organizing them. I changed my mind from putting them into plastic sleeves and putting them in a binder to cutting them up and making a scrapbook of inspiring things. I could never bear to cut them up (that's why I haven't started to) but we'll see what happens to them. I'm going to have to find free time to do it though, something I have absolutely none of right now.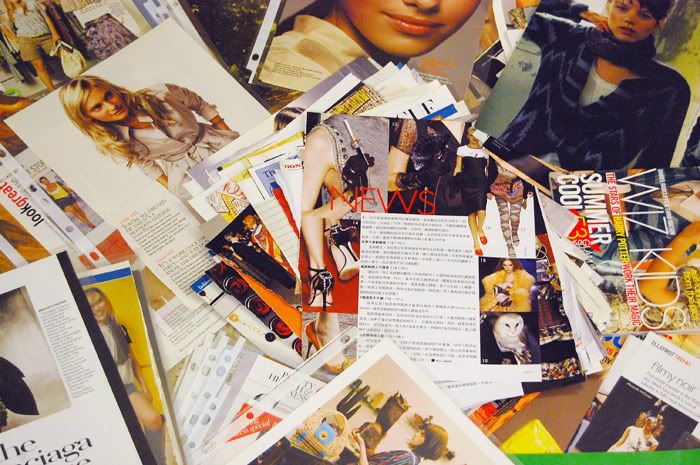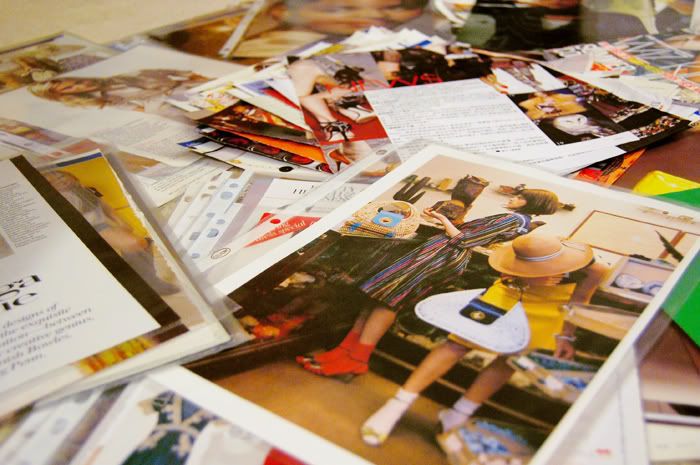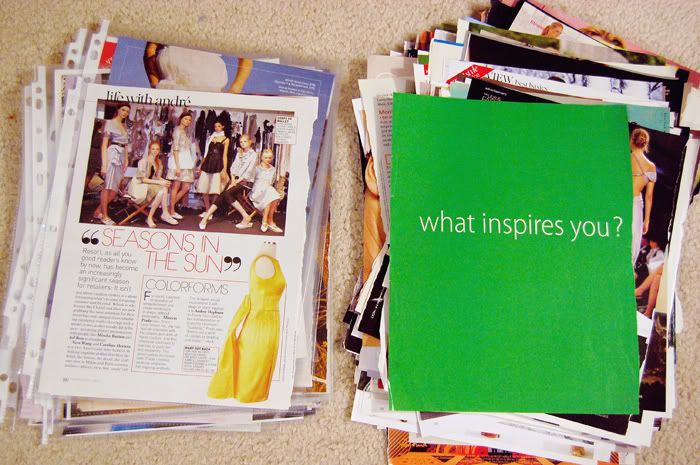 I've been put in charge of taking pictures of the fashion show rehearsals & things and here are a few from Monday's grade 10&12 rehearsal. I liked the bunch! They were so much livelier & fun.