I had bubble tea at Twinkle 2 with the girlies on Friday. I find that bubble tea places have the worst service ever. Maybe I'm expecting too much from 20-something-asian-run bbt restaurants. But seriously, they could at least smile once in a while or ask us what we want instead of coming up to the table and going "Yep." as a cue for us to start ordering.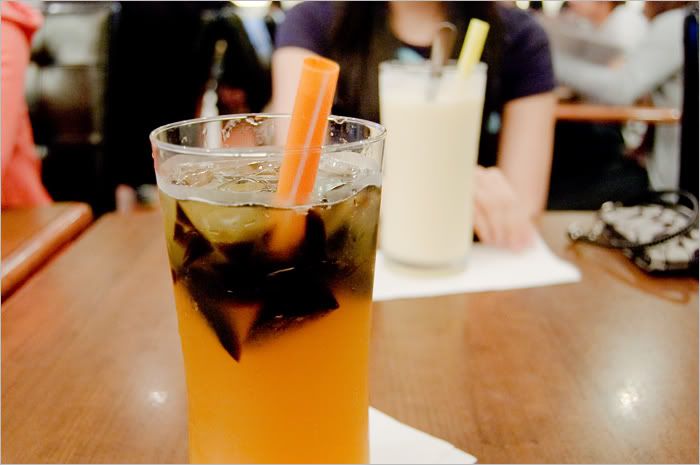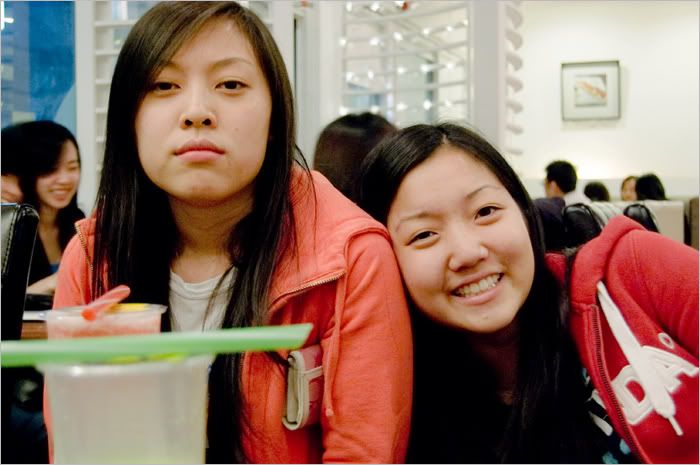 I'm tired of bubble tea!
Wilson asked his friend who went to Paris to bring me back some things from the city I'm in love with! He gave me Godiva chocolates and a scarf. Hehheee, thank you! <3 I made him a bunny named Bunbun that his mom gave away behind his back haha.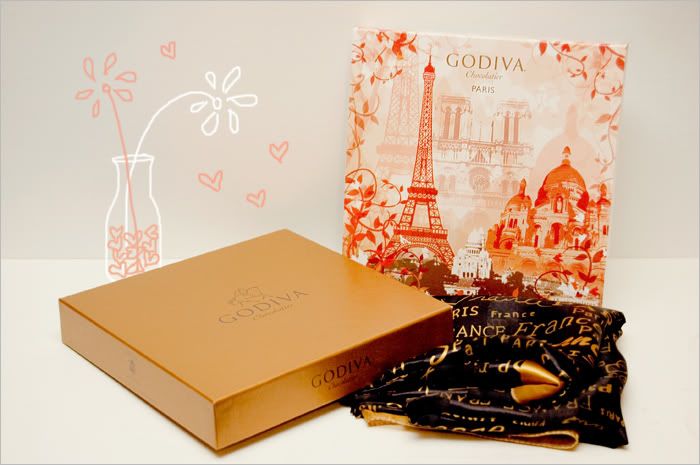 Books I'm reading right now: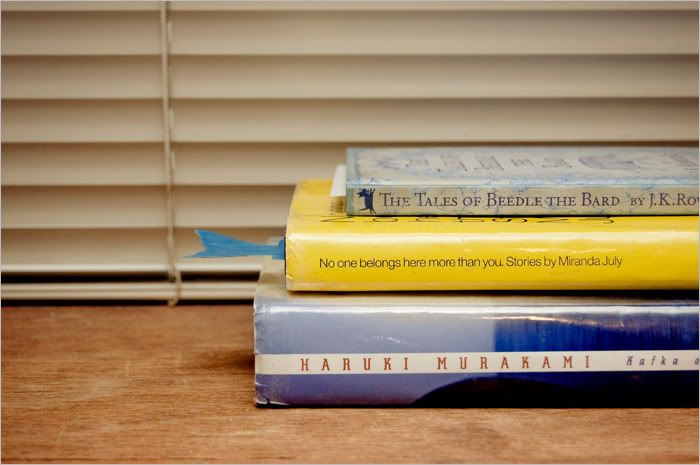 The Tales of Beetle the Bard
by JK Rowling
No One Belongs Here More Than You
by Miranda July
Kafka on the Shore
by Haruki Murakami
Miranda July's stories are so hella weird and make me uncomfortable. I feel like an awkward bystander eavesdropping & spying on someone's secret life when I read them. So far, I've crept into the lives of two 60-year-old gay men who get it on and one of them eats the other's jizz off the couch as well as the life of a girl who works at a peep show who makes love to her lesbian lover in a basement every night until she gets sick from wearing a wig for too long. I can just imagine the look on your face as you read that.
I haven't actually started Kafka on the Shore yet but I'm the most excited to read that one. I hear that Murakami is sort of a love or hate author. Some people think his writing is the most amazing thing ever and some think it's pretentious and boring. I hope I'm the former!