September 26:
Wilson & I went to Anita's birthday party! Although, technically it's also Wilson's party because he shares the same birthday. We had dinner at
Section 3
where there were naked people everywhere. Seriously, the first thing you see when you sit down is this giant topless wall hanging & all the menus have gurls on them. But anyway, I thought it was really cool that they had a live DJ set and the best part was definitely the music blasting that night. It was great meeting Roxie & Anita formally and seeing some people I previously knew by name.
After dinner, we went to Anita's house which was just another photo opportunity and a chance to watch everyone's drunk personality come out. Let me remind you that there are the happy drunks, the angry drunks, the funny drunks, the annoying drunks, and the knocked out drunks. Willie & I left when the first person of the night threw up haha.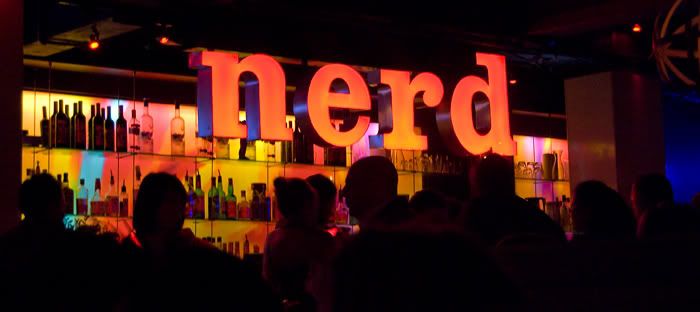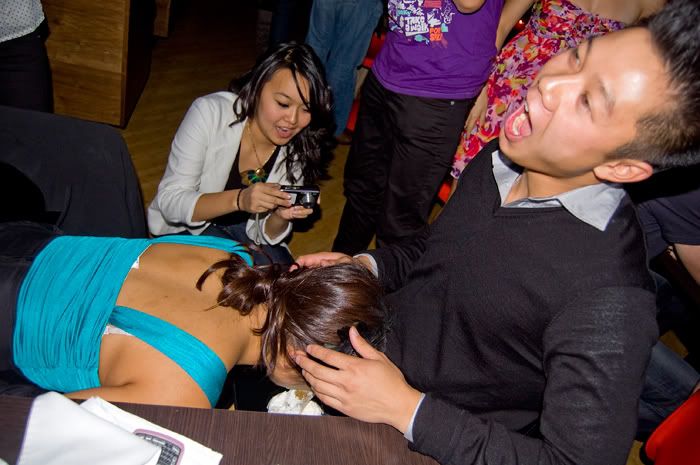 Let me explain this photo above. Anita was taking a shot called the Blowjob that you take... well, like that.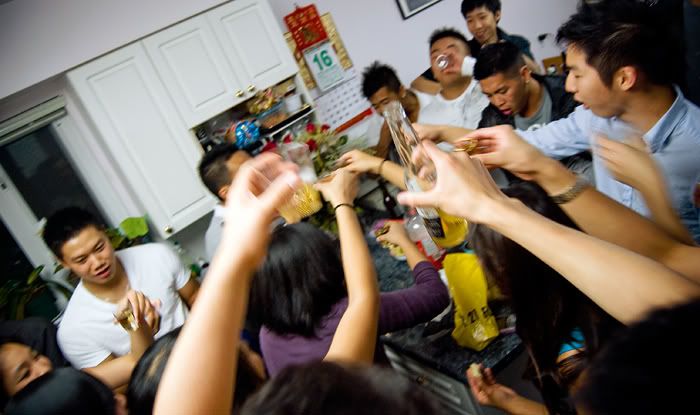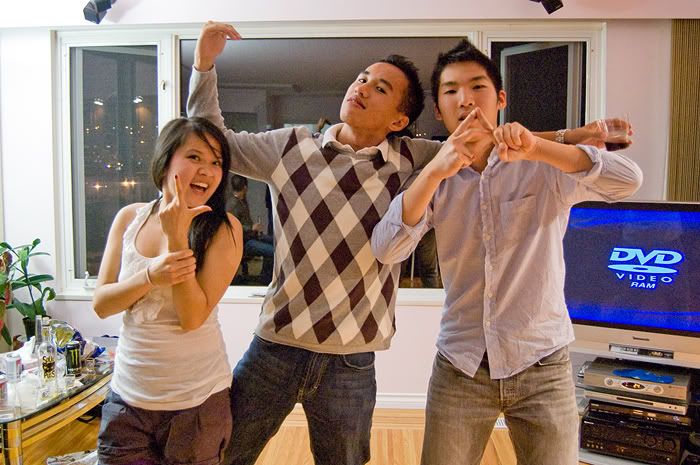 If Andrew was in the middle, they'd be LAG, lol.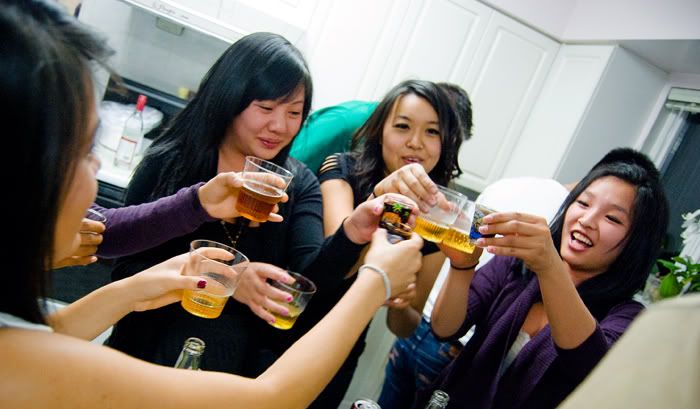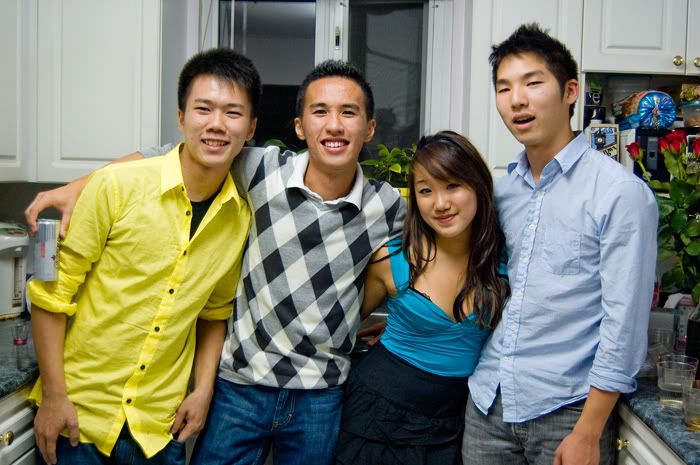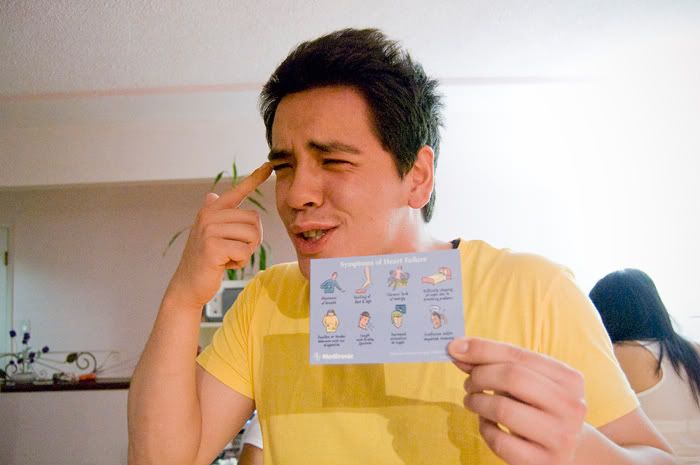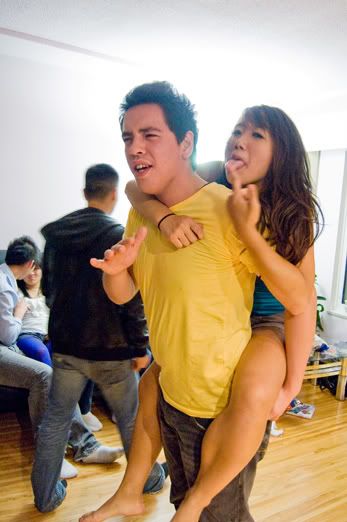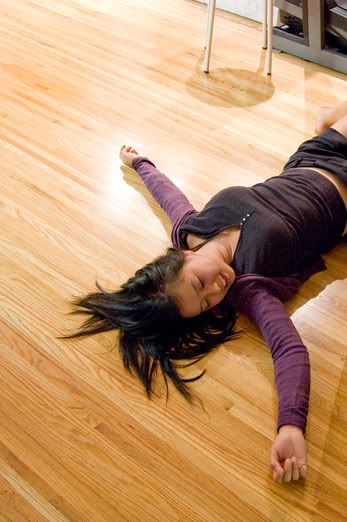 Hijacked these ones from Wilson :)