Yesterday, we had our winter photo trip to Olympic Village/False Creek. Even Mr. Tam joined us on the trip. It was a lot fun, despite a faulty tripod that I eventually ditched and just improvised with things I could place my camera on, the fact that most of Olympic Village was fenced off, and the deathly cold weather. We walked all along False Creek & on Cambie Street Bridge and got some amazing night shots when it got dark. Then we went to Cactus Club in Yaletown for dinner. My butternut squash ravioli was disappointing but dinnertime itself was fun. I decided to shoot this trip completely in manual & only RAW for the first time and I couldn't be more glad that I did. I'm extremely happy with the images I got out of this shoot!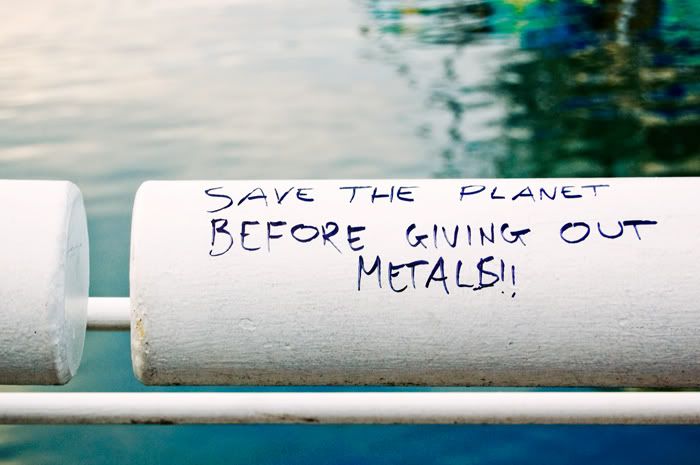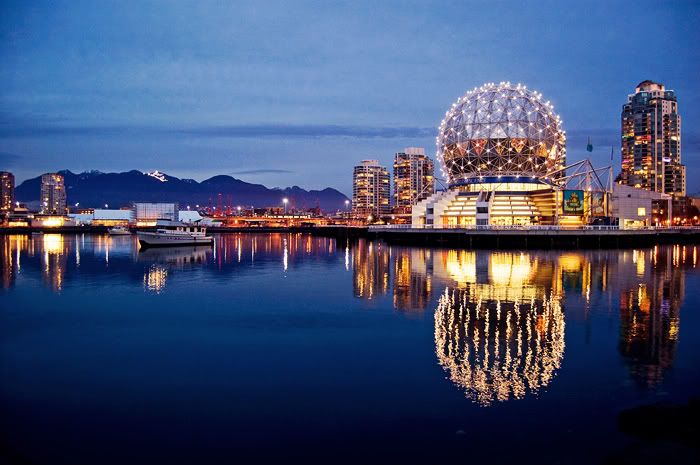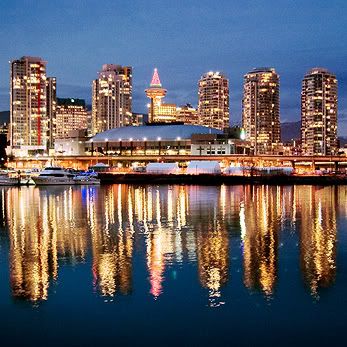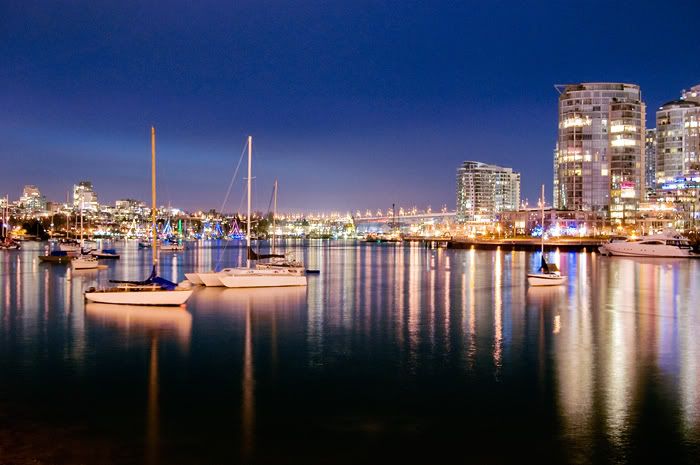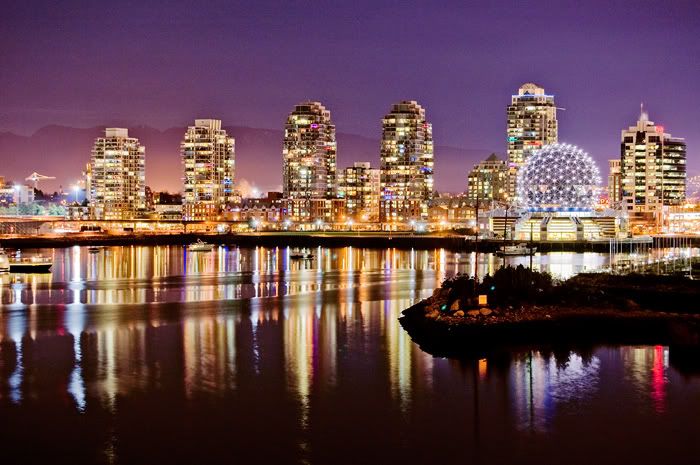 As for the rest of winter break, I've been working on a logo which is frustrating and something I think I'm going to put down for a while until I have a substantial idea & amount of time. I've also been watching episodes of Glee from the most recent season! Hello? Most fun show ever?! Other than that, I've gone to prowl Daiso with Wilson, been less crafty than I had planned to be, and spent copious amounts of time on the computer editting pictures, blogging, and catching up on all the things I couldn't do when I had school. For the rest of winter break, I'm still hoping to go ice skating, finish Glee, and hang out with my friends more (sleepover!).
I also got the last of my grades in from last term. Surprisingly, I didn't fail anything! The only mark I'm actually proud of is my A- in General Biology 102 because that's the only class that wasn't scaled at all so I know for a fact that I got that mark all on my own! It's not much, but looking at how I've done in all my other courses, I think it's quite the accomplishment! Biology can never let me down!