Last night I made some
carrot zucchini bread
before I went to bed. It turned out very... VERY dense & moist. Too dense & moist. It feels like I'm eating pudding. I think I used too much zucchini because I got carried away with the cheese grater. But it's still good! And it's a million times better than my failed banana bread from last week. And I really like the recipe!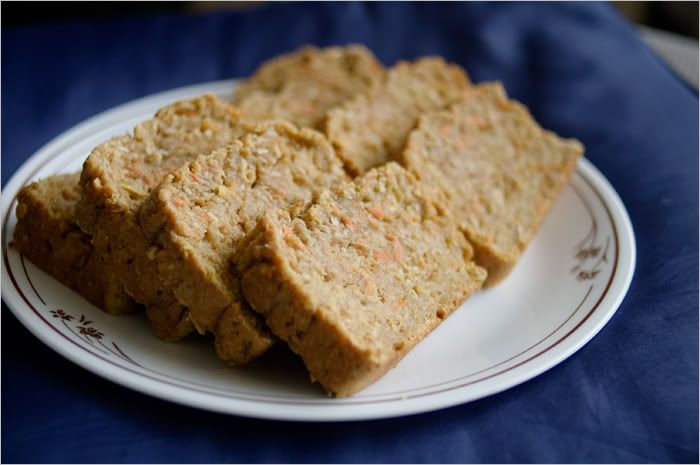 And for lunch today, I had the most exciting thing I've eaten this week. I was on
gorgeous Angela's
blog last night and came across her
Green Monster Movement
site. So that's what Green Monsters are! I had no idea she was the one behind it. I've been seeing Green Monsters on people's blogs for ages and I would scroll over it in disgust because I thought it just looked so gross and must taste so gross! BUT after reading about it, and having bought some fresh spinach yesterday, I decided to go for it today to see what it was all about.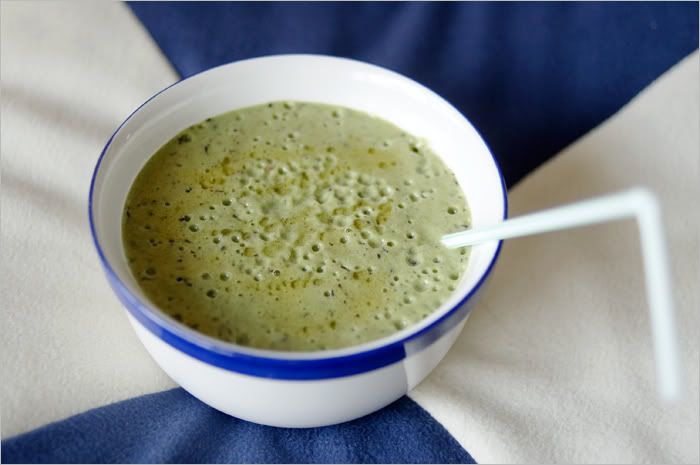 I used:
1 cup baby spinach
1 cup milk
1 tbsp ground flaxseeds
1 banana
1/2 cup blueberries
a drizzle of honey
I didn't even use ice because I didn't make any. And holy smokes. It was so good! It came out so thick and luscious. After it settled for a few seconds in my bowl, it thickened to a custard-like texture and I could eat it like pudding with a spoon! I was blown away by how something so ugly could be so good for you (and taste the part too)! I was like a happy little kid slurping up a milkshake. Except it's really packed full of antioxidants and yummy veggies & fruit! And it was SO quick too. I felt like I literally just whipped it up in 3 minutes tops. Faster than any other lunch I could make. I liked this so much, I went out and bought more spinach so I can be stocked up for more green monsters this week. Lovvveee it!