For Canada's birfday, Wilby & I went for lunch at
Raw Canvas
, an art lounge + cafe + restaurant type thing with plenty of vegan & organic dishes. The decor was awesome, the ambiance was super chill, and the utensils were REALLY clever. I'm talking spoons shaped like lightning bolts and knives that are essentially just a single wave, yet they were all way more ergonomic than our conventional utensils. The other half of the restaurant is an art studio where you can buy a canvas and paint something as eccentric as the cafe itself. The whole place is also an art gallery, as I learned after I kept seeing people walk in, tour the place, and then leave without grabbing any nom. Wednesday nights are live nude life drawing night haha.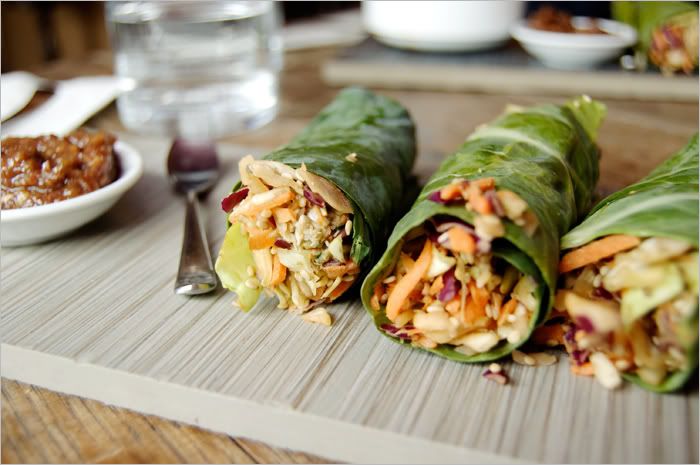 I tried the fresh thai wraps that were very good and very messy to eat.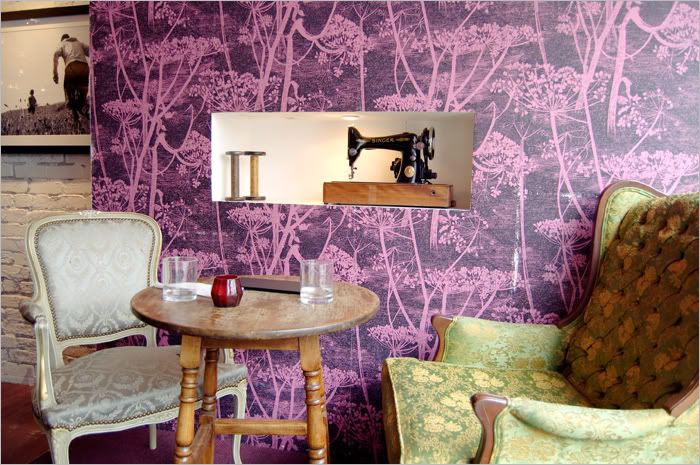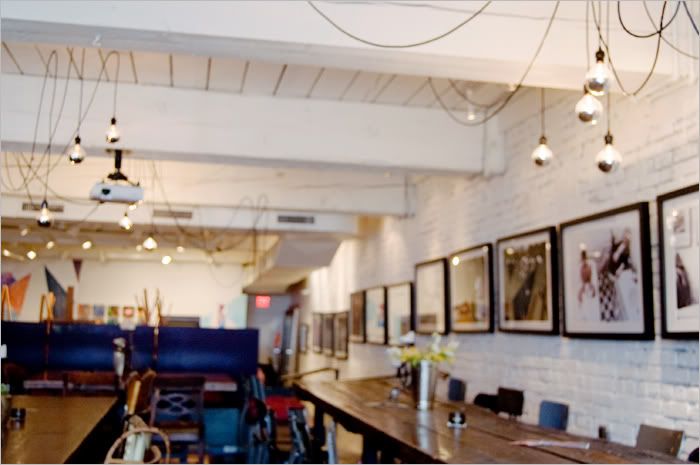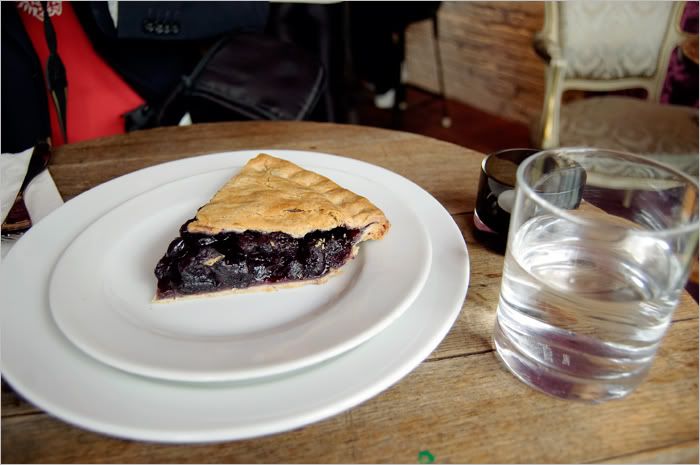 Now this probably doesn't look like anything spectacular but Wilson wouldn't stop talking about how good his blueberry pie was. I think he drilled it pretty well in my head that it was amazing.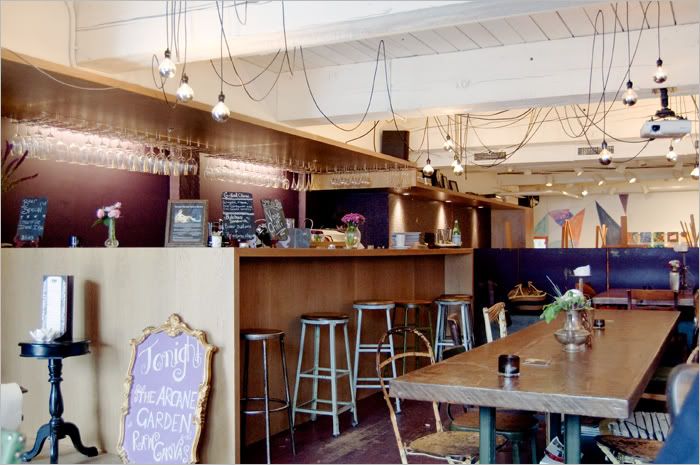 We'll definitely be returning to Raw Canvas! I want to try all their other desserts. All the fruits & veggies are organic & from a local farm!
Afterwards, we hit up Downtown and walked through masses of people all getting their Canada Day festivities on.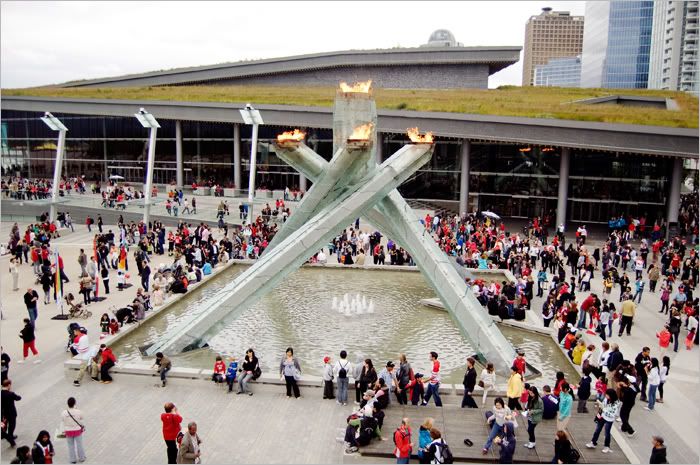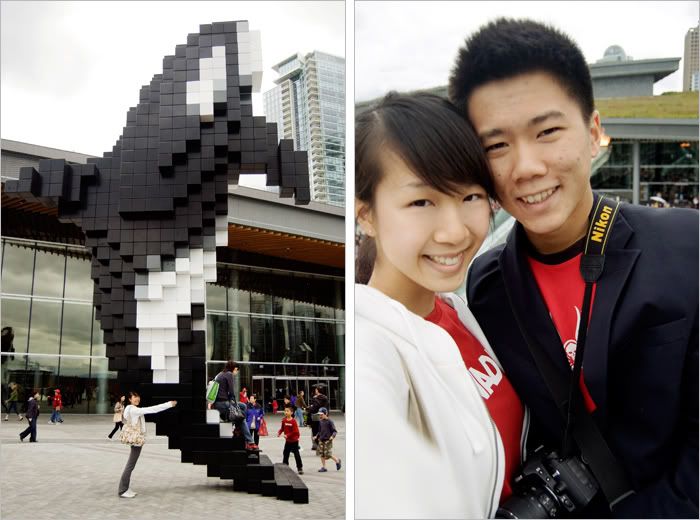 And there was this giant digital orca at the Convention Center!! Willy!
We laughed at all the people in the Convention Center posing for photos with their arms up in the air and we realized that they were posing like that to look like they were holding up the big Earth structure suspended from the roof. Tourist to the max! We also watched a stunning aerial silks demonstration/performance from this girl from the Vancouver Circus School. Someone also wouldn't stop talking about how nice her ass was. Love you too, honey.