On May 30th, we had our grad BBQ at New Brighton Park, organized by Amy & Des. The day basically began with me at Emily's house to help her fix her prom dress and then looking up directions to New Brighton on googlemaps. Huge fail googlemaps was. It ended up giving us directions in the opposite way the park actually was and we didn't realize it until we were on halfway there. We ended up having to walk for at least an hour and the whole trip took up at least 3 because we kept getting lost and having to backtrack. Huge pain in the ass and by the time we got there, we were tired as hell.
I'm surprised so many people showed up. But I prefer small get togethers like at the beginning when most people hadn't arrived yet.
The day was fun though and consisted of a lot of food, waterfights, seesaws, swimming with Megan, Martin, Donald, and Mary, leg cramps, charades, tanning, failed kite flying attempts, group photos with my camera while I was swimming (way to go guys), cupcake rings, cake fights, and ended with a very reckless car ride home from Josh.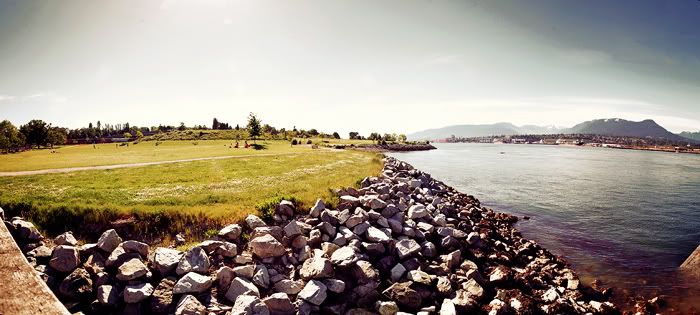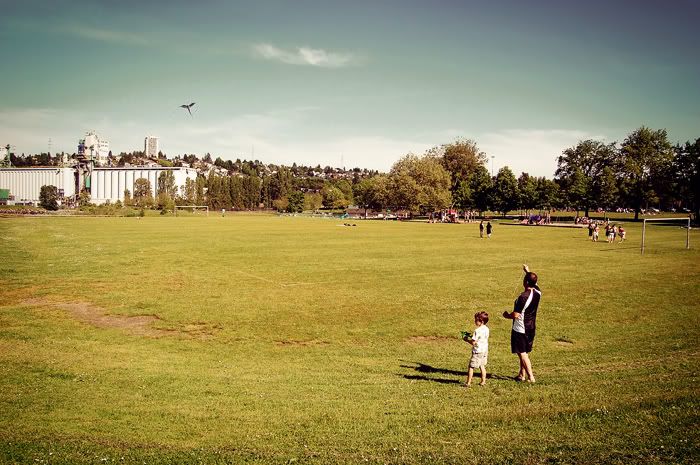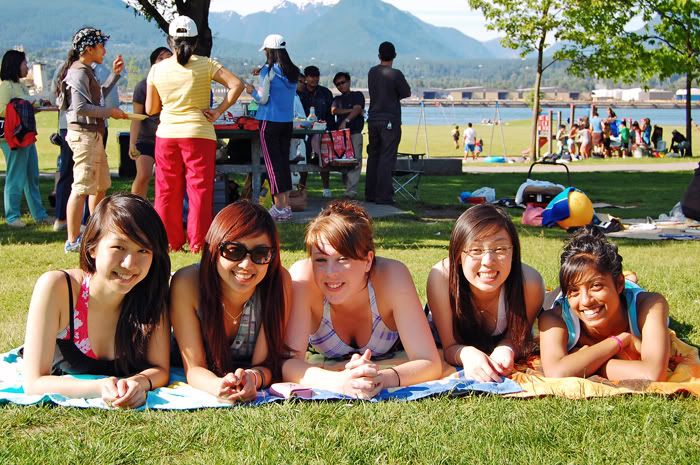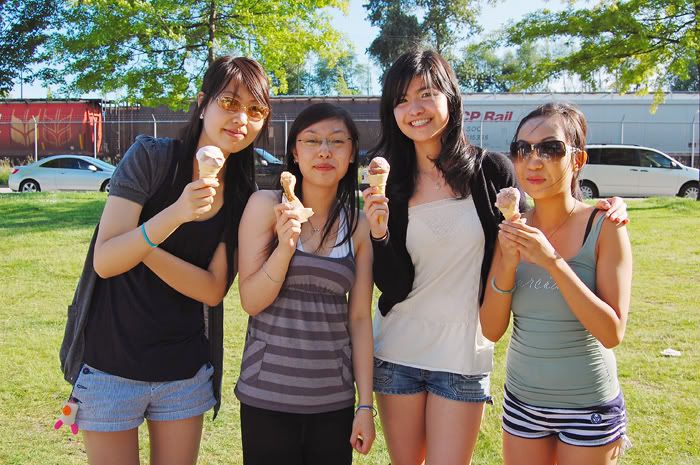 Look very carefully at what each of them are holding.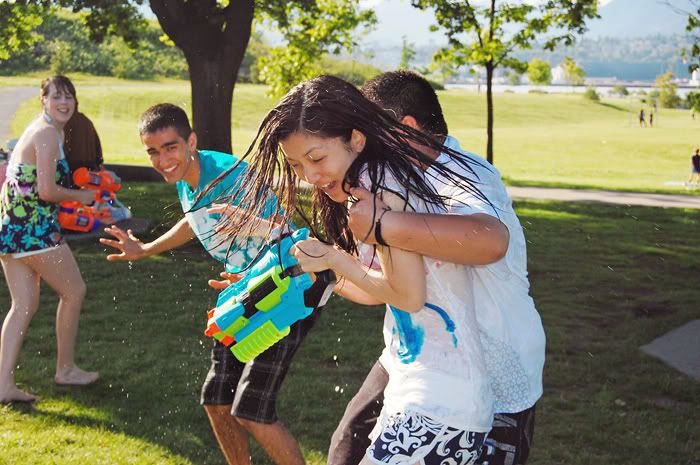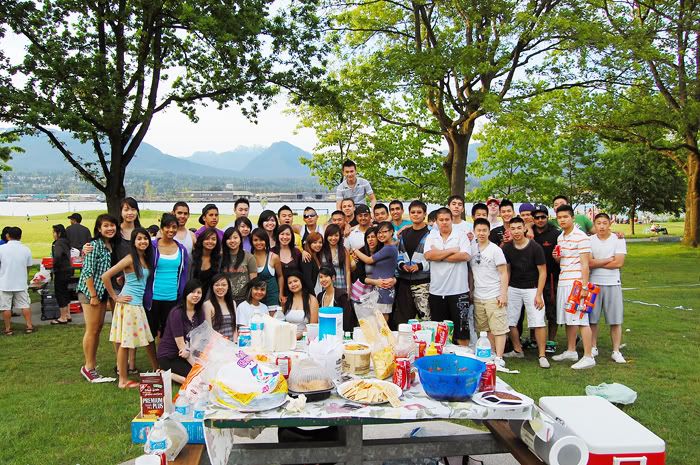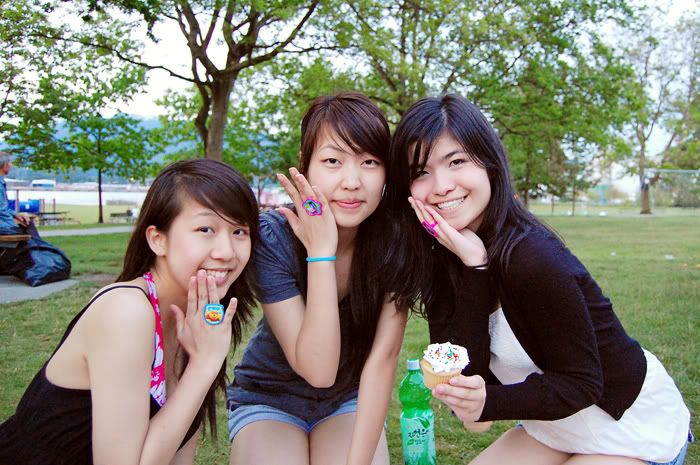 Thanks Amy & Des!