After prom was our after party at the Landis penthouse. We waited at Nelson Park for Jessica to drive us in groups to the hotel. There were sooo many people in one room - it was a bit disgusting haha. The deal was if you were going to drink, you'd pay $45, and if you weren't going to drink, you'd pay $35. I was a 35. The few weeks before the party, everyone at school was like "Are you a 35 or 45?" in every conversation. It was kind of funny, that's all you really heard.
The penthouse had two floors and I spent most of the night/day downstairs in one of the rooms chilling. And pretty much listening to Jason's drunk conversation the whole time. Almost everyone got piss drunk. And I'm not really one to take care of the drunkies, sorry. I don't believe in doing that for people who don't know their limits. Hey, hardhearted. We stayed there until 5am and then left to go back to the Sheraton. When I got up off the bed I had been lying on, I was actually really dizzy and all disoriented. It was kind of funny. No way I could have been drunk after one shot hahaha. That would be weak! People were passed out or sleeping on all over the beds, all over the floor, on stairs, under stairs, on window sills, on the balcony, in bathrooms. It was hilarious.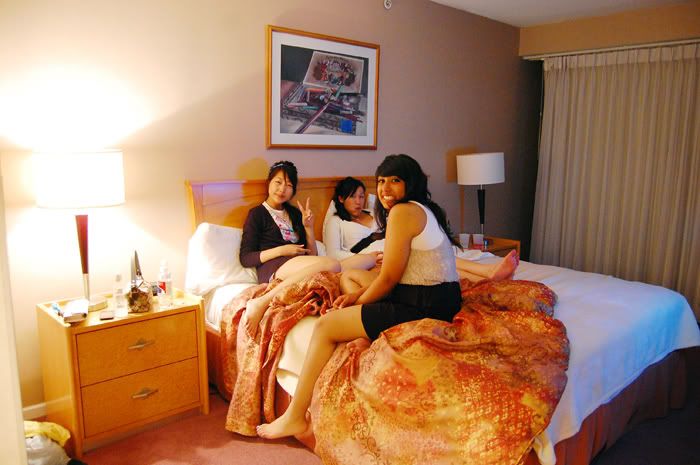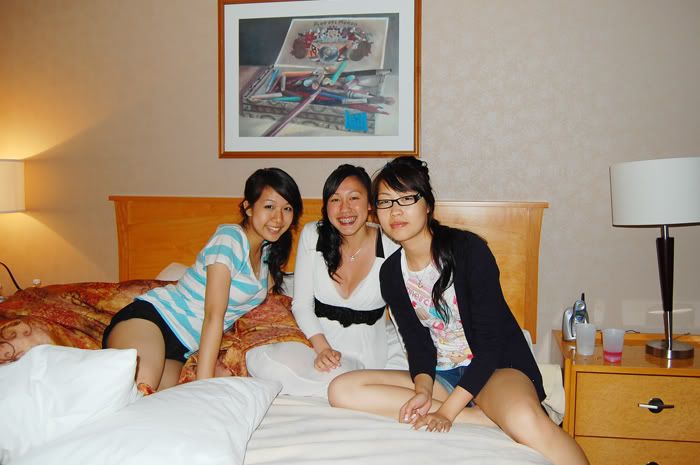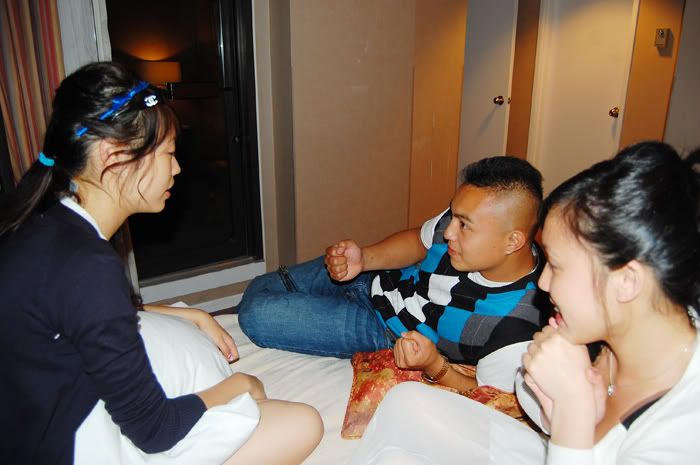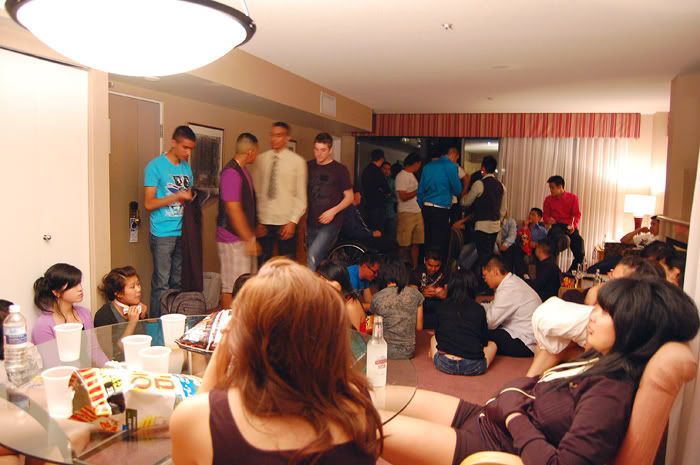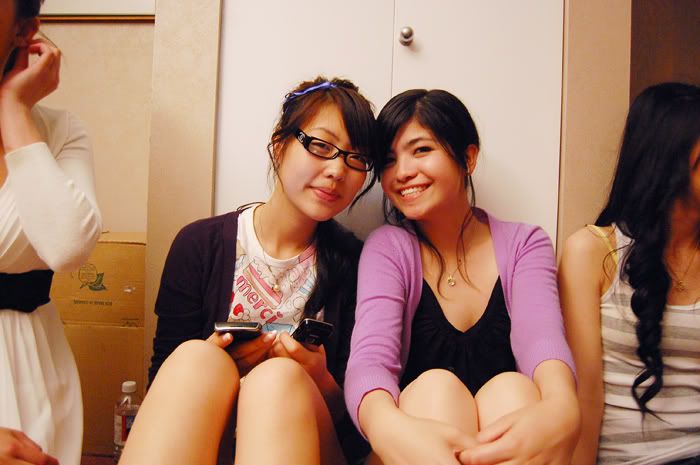 Then we walked back to our hotel and had a huge much needed sleep until at least 11am.